NFL Analyst Explains How Dak Prescott Deal Will Impact Lamar Jackson
Published 03/10/2021, 2:24 PM EST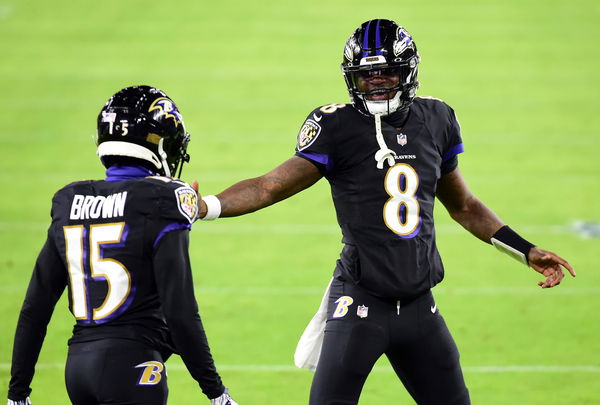 ---
---
Lamar Jackson is one of the best quarterbacks to have broken into the NFL in recent times. Jackson is still very young in his NFL career but has already accomplished so many things.
ADVERTISEMENT
Article continues below this ad
A former MVP, Jackson has established himself as one of the most elite players in the league today. And it looks like he could be set for a big payday with his new contract with the Ravens.
NFL analyst Dan Graziano spoke to ESPN recently about Lamar Jackson's new contract. He explained that Dak's huge contract could mean that Jackson can ask for more money, given that he is more accomplished than Prescott.
ADVERTISEMENT
Article continues below this ad
If Graziano were Jackson's agent, he would be asking for more money from the Baltimore Ravens during their negotiations.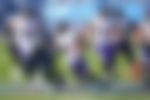 "Lamar Jackson could be commanding top dollar at quarterback because he's an MVP. If I'm his agent, I would be saying 'look, I've got one more MVP than Dak Prescott has, he's got 40, so let's talk 40'. I don't know if that gets you there but its not unreasonable to start there in a conversation."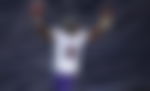 Lamar Jackson looking for a big payday?
Graziano compared the earnings of Jackson to that of the Browns' Baker Mayfield. Both Jackson and Mayfield were in the same draft class, but Baker was selected #1 overall, and Jackson was #32.
He explained that their salaries being so different was a result of where they were drafted, but their upcoming new contracts will tell a very different story.
"Now what's interesting about Jackson…Lamar Jackson was the 32nd pick in a draft, the same year as Baker Mayfield who was the first pick. Jackson has made about one-fourth as much money so far in the league as Baker Mayfield has.
"This year, Baker is going to make about $5 million, Lamar is going to make about $1.8 million. And not all of his salary is even guaranteed." 
Graziano concluded that their salaries tell a completely different story based on their level. However, Jackson being drafted so low provides another advantage.
ADVERTISEMENT
Article continues below this ad
Because he has been earning so little, he will be more willing to negotiate with the Ravens. He may also take less than what he is worth because he wants to guarantee a big salary for himself.
"That is the difference between the 1st pick and the 32 pick. So the Ravens might find Lamar Jackson in a little bit of a dealing mode because he has more money yet to make than somebody who was picked first or second or third in that same draft. That may be where Baltimore can find its discount."
Will Lamar Jackson sign a new contract with the Baltimore Ravens? Ravens GM Eric DeCosta confirmed that he has had preliminary talks with Jackson about the same. So we could see Jackson sporting the iconic Ravens outfit for quite some time.
ADVERTISEMENT
Article continues below this ad