NFL Analyst Explains Jets' Excitement Over Robert Saleh and Zach Wilson
Published 05/21/2021, 3:20 PM EDT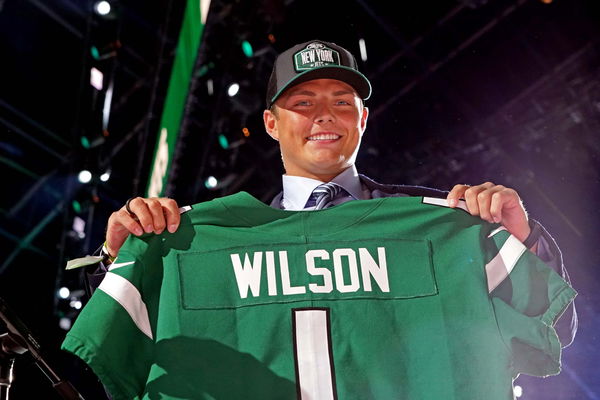 ---
---
The New York Jets are trying to establish a new culture going forward. After another disappointing season, where the team finished with the league's second-worst record in 14-2.
ADVERTISEMENT
Article continues below this ad
So the franchise decided to fire the head coach, trade Sam Darnold, and make wholesale changes. The Jets brought in Robert Saleh to be the new Head Coach and selected Zach Wilson with the second overall pick in the draft.
NFL analyst Peter Schrager explained why there is tangible excitement when it comes to the New York Jets. He noted that new Head Coach Robert Saleh held voluntary minicamps for any player that wanted to take part and prepare themselves for the new season.
ADVERTISEMENT
Article continues below this ad
But the Jets got a huge turnout, with several veteran players showing up to practice. It is clear that Saleh has the commitment and support of his teammates.
"You'd have to go back all the way to when Rex and the Jets had it rolling and Coughlin was taking the Giants to Super Bowls for the last time both @nyjets fans and @Giants fans have felt this good and positive about their teams at the same time. And rightfully so." — @PSchrags pic.twitter.com/JKou3EFqX5

— GMFB (@gmfb) May 21, 2021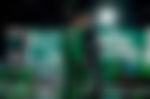 "Look at what Robert Saleh is bringing to this Jets franchise first. They had these minicamps, these voluntary workouts, keyword voluntary. 80% of the Jets veterans showed up to New Jersey for their voluntary minicamps.
"They wanted to get there for their coach, they wanted to be in front of their coach. They wanted to set this new culture right from the go, they didn't have to be there." 
Zach Wilson, Robert Saleh, and the Jets changing their culture
Schrager added that while other teams haven't seen a great turnout, the Jets have already had a lot of players come for the minicamp.
Furthermore, rookie quarterback Zach Wilson is showing glimpses of the promise that convinced the Jets to bring him in. While he isn't doing much right now, Wilson is showing that he can be a star for the Jets next season.
There are signs that the culture is changing for the New York Jets. "Some teams have about 25 guys there. The Jets had 80% attendance, they're excited about Zach Wilson.
ADVERTISEMENT
Article continues below this ad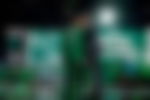 "The Zach Wilson footage is so so raw right now, it's just him throwing on-air in shorts and a t-shirt. But even from the raw footage, you can see this guy has a live arm, this guy has a cannon.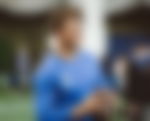 ADVERTISEMENT
Article continues below this ad
"Jets fans, without any sarcasm, without any woe-is-me. Jets fans are genuinely excited. They know it's a long road but they're fired up about Jets football."
Can the New York Jets find success next season? Let us know in the comments below.