NFL Analyst Explains Why Julio Jones Wants to Join the Patriots
Published 05/23/2021, 10:46 AM EDT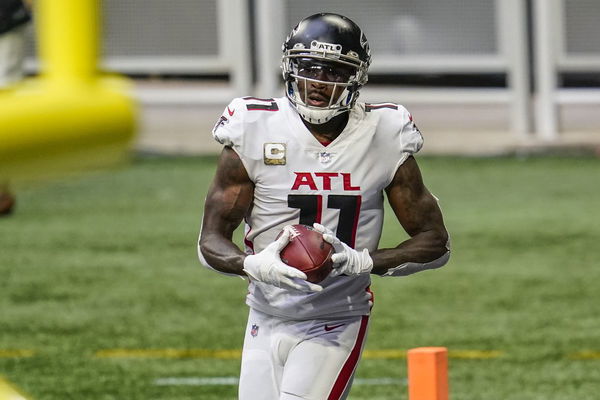 ---
---
Julio Jones is the latest player in the NFL to be involved in a trade saga. The Atlanta Falcons wide receiver is one of the best talents in the league right now. However, it appears the Falcons are ready to let him go.
ADVERTISEMENT
Article continues below this ad
The Falcons are facing severe financial constraints, and now, several teams are courting Jones before the start of the season. However, it appears he has his heart set on one particular team.
NFL analyst Michael Holley spoke about the Julio Jones–Atlanta Falcons saga. The Falcons need to move Jones on because of their financial situation. And it appears that the New England Patriots have emerged as one of the favorites to land Jones.
ADVERTISEMENT
Article continues below this ad
What is surprising to Holley is that Jones actually wants the chance to play with Patriots quarterback Cam Newton. He likes Newton and wants the opportunity to team up with him.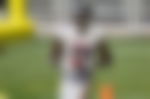 "I've got a couple of things for you. One, Julio Jones, the reason he is on the trade market, his relationship with the Falcons, it's terrible. That's the number one reason. But this is going to surprise you.
"It's bittersweet because I love Julio Jones, always have. You know who he really wants to play with? I heard this today, I said 'are you kidding me?'. He wants to play with Cam Newton. He likes Cam."
Can Julio Jones succeed in New England?
Newton and Jones will be familiar with each other. During Newton's time with Carolina Panthers, he faced off against Jones and the Atlanta Falcons on several occasions. The duo clashed when they played against each other in the NFC South.
However, it appears there is almost no animosity between the two. In fact, there is great admiration. Hence, Jones wants to team up with the former MVP.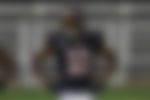 ADVERTISEMENT
Article continues below this ad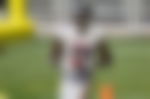 Jones would be a solid addition to the New England Patriots. He would bring an element of speed and playmaking to the Patriots' offense that they don't have.
Furthermore, he would be another excellent playmaker that Bill Belichick could employ in order to exploit opposition defenses.
ADVERTISEMENT
Article continues below this ad
Bill Belichick is insistent on ensuring that the Patriots improve on their performances this season. And getting Jones into the team would be a surefire way to improve the team immediately.