NFL Analyst Explains Why Ryan Fitzpatrick and Washington are Most Likely to win NFC East over Cowboys
Published 03/19/2021, 4:54 AM EDT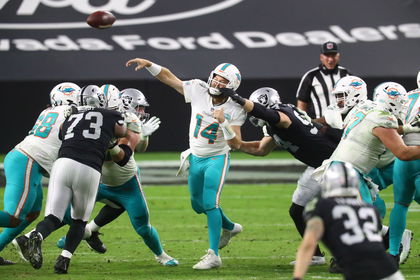 ---
---
Ryan Fitzpatrick now has a new team. This week, it was announced that the veteran quarterback signed a 1-year contract with the Washington Football Team worth $10 million.
ADVERTISEMENT
Article continues below this ad
Fitzpatrick, who last played for the Miami Dolphins, will be a valuable addition to Washington. And one analyst believes his addition will make Washington the favorites in the NFC East.
NFL analyst Max Kellerman spoke on First Take about the NFC East. When asked about which quarterback is best placed to win the NFC East, Kellerman said that Ryan Fitzpatrick and Washington Football Team will win the division over Dak Prescott and the Dallas Cowboys.
ADVERTISEMENT
Article continues below this ad
He believes that while Fitzpatrick is a veteran without too much experience, the squad around him is very strong.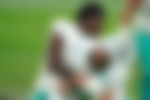 "Ryan Fitzpatrick is most likely to win the division out of these quarterbacks. He's going to end his playoff drought. Had they not signed Fitzpatrick, I would have probably taken Dallas because they have Dak.
"And Fitzpatrick is just good enough to be dangerous to your team. Because he can make you believe and then by the end of the year, there's a reason that when he's a starter, he's not a franchise guy, and a lot of times he winds up as a backup."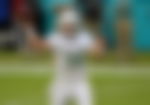 Ryan Fitzpatrick and Washington ready to make an impact
Despite Fitzpatrick's shaky track record, Fitzpatrick has a great group of players around him. The Washington Football Team caused problems for the Tampa Bay Buccaneers on a Super Bowl run where they seemed absolutely dominant. So there is a solid foundation for Fitzpatrick to succeed with.
"But think of the team he's joining. He's competent, sometimes makes bad decisions, but he's a competent professional. He's starting for a team whose defense was good enough to give the Buccs problems.
ADVERTISEMENT
Article continues below this ad
"That was not an easy game for the Super Bowl champions. That was during a great playoff run on the way to the Super Bowl."
Can the Washington Football Team win the NFC East next season? Almost every team in the NFC East struggled last season. However, Washington were able to emerge victorious and make their way to the Playoffs.
After bolstering their roster this season, they could be on track to make an even deeper playoff run the upcoming NFL season.
ADVERTISEMENT
Article continues below this ad