NFL Analyst Explains Why 'Super Bowl Hangover' Could Be a Challenge for the Tampa Bay Buccaneers
Published 05/14/2021, 6:16 AM EDT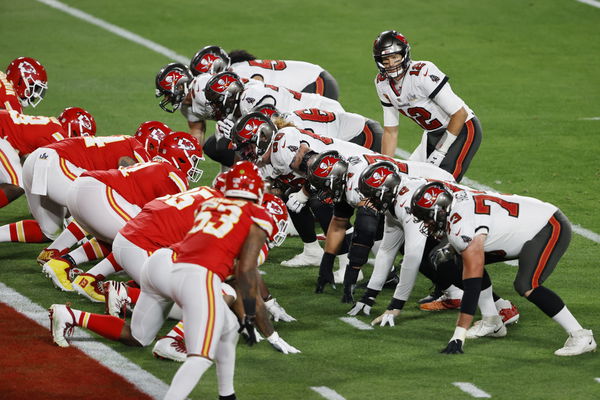 ---
---
The Tampa Bay Buccaneers will attempt to run it back next season. After a difficult season last year, the Buccaneers were able to grind their way to the Super Bowl.
ADVERTISEMENT
Article continues below this ad
It was an incredible win, especially given that the team had only played together for that season. Tom Brady and Co. were able to build chemistry very quickly. But despite having almost the same roster next season, the Buccaneers may struggle to get back to the Super Bowl.
NFL analyst Dianna Russini spoke on ESPN about the Tampa Bay Buccaneers heading into the new season. She noted that Tom Brady and his crew had some struggles early last year.
ADVERTISEMENT
Article continues below this ad
But they were able to rally together and persevere to keep themselves healthy enough to win the Super Bowl. But this season, they may have several challenges, the biggest of which would be the 'Super Bowl Hangover' that Russini explained.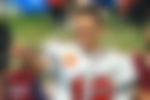 "It took them a while to get a groove and find that groove. And of course, injuries worked in their favor. They were a very healthy team late in the season. So, then we have the element of the Super Bowl hangover, that is always a factor.
"I don't care what you say, so many people think it's made up, it's not. Coming back and trying to win again, dealing with success is often just as difficult as dealing with loss. And I think Tampa Bay is going to have that challenge for them."
Tampa Bay Buccaneers set for a challenge
Russini makes a very good point about the Tampa Bay Buccaneers. They do have a big challenge ahead of them with regards to defending their title.
Given the fact that they are defending Super Bowl champions, their task to try to win the title again becomes even harder.
ADVERTISEMENT
Article continues below this ad For example, the Kansas City Chiefs entered the season last year as defending champions. However, they weren't able to overcome the final hurdle in their way. They fell to the Tampa Bay Buccaneers, just showing how difficult it is to win a Super Bowl title. ADVERTISEMENT
Article continues below this ad
Can the Tampa Bay Buccaneers retain their title next season? They have made some incredible moves in the off-season, bringing back all the starters from their Super Bowl-winning team.
But with the rest of the league becoming stronger, they will have to elevate their level of play during the season.