NFL Analyst Explains Why Trey Lance is a Better Pick For 49ers than Mac Jones
Published 04/19/2021, 12:43 PM EDT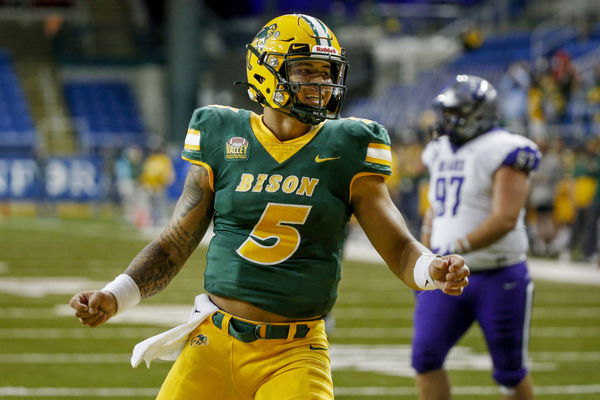 ---
---
Trey Lance has become a talking point in recent weeks ahead of the draft. A relatively unknown commodity before this, Lance has become a name that is being thrown around during mock drafts.
ADVERTISEMENT
Article continues below this ad
His stock has risen greatly over the last few weeks, and Lance is one of the favorites to be in the Top-10 draft picks this year. In fact, one NFL analyst believes that he is a better choice for the San Francisco 49ers than Mac Jones.
NFL analyst Dan Graziano spoke about Trey Lance recently. He said that there a number of reasons that Lance would be a strong fit for the San Francisco 49ers. Most importantly, it is his similarity to Josh Allen.
ADVERTISEMENT
Article continues below this ad
Kyle Shanahan was very impressed with Allen when he played against the Bills and would love a quarterback of that profile. And Trey Lance has a very similar profile.
"(Trey) Lance makes more sense as a pick, and I haven't been able to shake this possibility. A couple of things,  the Josh Allen Comparison.
"Go back to December, before and after the 49ers played the Bills. Kyle Shanahan was beaming about Josh Allen and the number of different things you can do as an offense when you have a quarterback that has that kind of ability."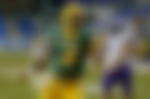 Trey Lance- Solid fit for San Francisco?
Graziano added that Trey Lance has experience playing under a similar system to that of Kyle Shanahan's more so than his other draft class contemporaries.
He believes that because of how many boxes Lance checks for Shanahan, he is more useful to the team than Mac Jones. One of the main reasons being the 49ers' plan to retain Jimmy Garoppolo. What's more, this way they give Lance as much time as he needs to develop.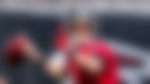 ADVERTISEMENT
Article continues below this ad
"Trey Lance has played under center in college more than these other guys have. He fits a lot of what Kyle Shanahan wants to do, and in a lot of ways, it makes more sense than a Mac Jones pick, also because they plan on keeping Jimmy Garoppolo.
"You give Trey Lance whatever time he needs to get ready – a week, three weeks, a whole season. Whatever that turns out to be."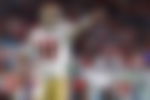 Where will Trey Lance end up in this year's draft? Currently, the 49ers and the Falcons are monitoring him. However, given the girth of quarterbacks this season, no final decision has been made outside of the first two picks of Jacksonville and New York.
ADVERTISEMENT
Article continues below this ad