NFL Analyst Feels Dallas Cowboys Are Downplaying Recent Injury Concerns Regarding Dak Prescott
Published 08/04/2021, 12:27 PM EDT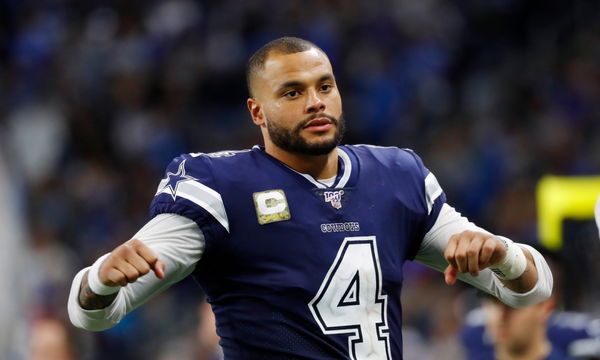 ---
---
The Dallas Cowboys enter the 2021 NFL season with renewed hope. With familiar faces returning to slot beside some newcomers, the Cowboys went to work on their ailing defense. 
ADVERTISEMENT
Article continues below this ad
But perhaps the biggest upside of it all is the return of star quarterback Dak Prescott. Prescott who played on the franchise tag last season was at loggerhead with Jerry Jones and company regarding his new contract. 
Yet despite playing on the franchise tag, Prescott was putting on displays that backed up his argument to earn more in Dallas. But as luck would have, Prescott's season was cut short early on due to a gruesome injury that sidelined him for the rest of the season.
ADVERTISEMENT
Article continues below this ad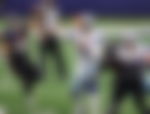 Over the course of the offseason though the Cowboys and Prescott were able to reach a consensus. The quarterback signed a massive four-year-long contract extension worth up to $160 million.  
But just as things seemed to be going right for the Cowboys, the injury bug hit again. And the victim yet again being Dak Prescott. 
Dak Prescott shoulder a concern for Dallas Cowboys
Recovering from his ankle injury, Prescott ran into another injury. This time the issue being his throwing shoulder. In fact, the nature of the injury is such that Prescott will be forced to sit out the Hall of Fame Game against the Pittsburgh Steelers.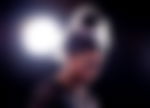 While Head Coach Mike McCarthy has played down the seriousness of Prescott's injury, one NFL analyst feels the Cowboys are allaying injuring regarding their franchise QB.
"I think there's a little bit of concern there with his strain. It's early, I get it, but you know, I would like to see him play in the preseason to take that first hit. That would be the next step for him. To get through that hurdle," said NFL analyst Charean Williams on the Rich Eisen Show.
ADVERTISEMENT
Article continues below this ad
While Williams has no doubts regarding Prescott's commitment to the game, she said that getting that first hit out of the way is one hurdle that Prescott must clear. 
"I do think he's 100% and all that. But there is that hurdle to clear right, that middle hurdle of really taking that first hit, so I would like to see him play some of the preseason."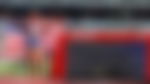 ADVERTISEMENT
Article continues below this ad
Dak Prescott is clearly the quarterback Jerry Jones envisions to carry the Dallas Cowboys to another long-awaited Super Bowl. With the sort of money he's getting, the expectations from Prescott are clear. 
But we've seen countless talented quarterbacks never reach their potential due to nagging injuries. And we sure hope Dak Prescott doesn't end up joining that list.