NFL Analyst Hypothesizes a Potential Aaron Rodgers – Denver Broncos Trade
Published 05/18/2021, 1:06 PM EDT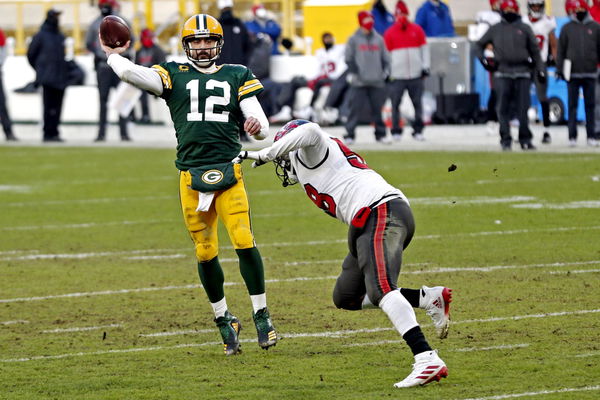 ---
---
Where will Aaron Rodgers start next season? That is the question on every NFL fan's mind, analyst, player, and franchise executive.
ADVERTISEMENT
Article continues below this ad
Rodgers recently made headlines when reports emerged that he wanted to leave the Green Bay Packers after the relationship between the reigning MVP and the franchise deteriorated. But one NFL analyst believes he could be the solution for the Denver Broncos next season.
NFL analyst Rich Eisen spoke recently on his show about the Aaron Rodgers situation. He believes that if the Denver Broncos were to call the Green Bay Packers with regards to a trade, they would listen.
ADVERTISEMENT
Article continues below this ad
He added that 3 first-round picks should be enough for Rodgers. The Packers already drafted Jordan Love in the draft last year with the idea of going into a rebuild after next season. So the Packers are the ones who put themselves in this situation.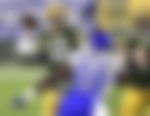 "But if there is a phone call that comes in from Denver, they see a 303 area code and it's George Paton calling up Brian Gutekunst and says 'Hey how about three first-rounders for Aaron Rodgers?'.
"I think the Packers say yes to that. They're the ones who started the clock, they're the ones who said after the 2021 season, it's the time that they're going to start moving on… They've got to think long and hard about it."
Would Aaron Rodgers succeed in Green Bay?
The Denver Broncos have been linked to Aaron Rodgers since the news about his situation emerged. The Broncos have been floundering in recent years, especially since the retirement of Peyton Manning.
If they can bring in Rodgers, a quarterback with a similar historical pedigree, and the reigning MVP of the league, they will be on the come-up again. Furthermore, it will afford Rodgers the change of scenery that he desires right now.
ADVERTISEMENT
Article continues below this ad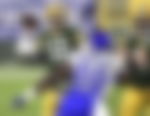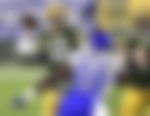 For Aaron Rodgers, it allows him to get a fresh start with a historically great franchise. The Broncos have been one of the elite teams in the NFL over the last two decades.
ADVERTISEMENT
Article continues below this ad
But as mentioned earlier, they have been trying to replace Manning for the last few years. Rodgers would do that really well and make them instant Super-Bowl contenders if they surround him with the right pieces to succeed.