NFL Analyst Justifies Dak-Amari Being Ranked Over Mahomes-Tyreek in QB-WR List
Published 05/02/2020, 4:30 AM EDT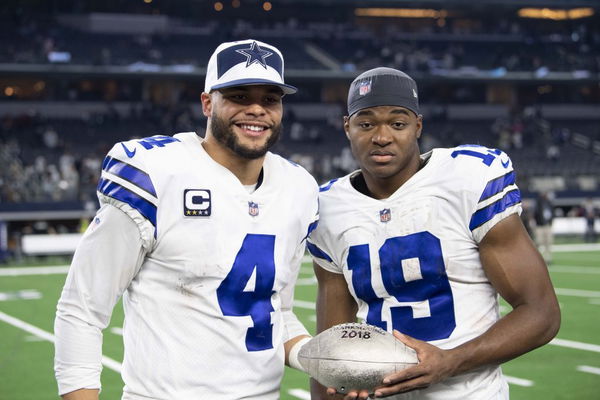 Recently a list of the best quarterback-wide receiver combos was released to the fans. It featured Dallas Cowboys duo Amari Copper and Tyreek in 2nd place. The pair were well ahead of the Super Bowl-winning combination of Patrick Mahomes and Sammy Watkins. It was confusing to some NFL fans. As no doubt, everyone would like to see their favorites in a higher spot. However, on his show Undisputed, Skip Bayless substantiated the assessment.
NFL Analyst justifies Dak-Amari being placed of Tyreek-Mahomes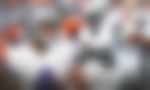 ADVERTISEMENT
Article continues below this ad
"Yeah, I'll put them above Mahomes and Tyreek. They're more productive in the bigger picture. Amari had better numbers across the board than Tyreek did."
"All I know is, that in the biggest picture. I'll take Amari and his connection with Dak over Tyreke and his quasi connection with Mahomes boy. Because if I look at what's happened over the last 2 years. I'm the first to jump out there and tell you, Amari is not a road warrior. He has this period at Jets, at Patriots and Eagles as we saw last year and it still didn't matter. 
Bayless presented stats to highlight his point and termed Amari's season as "really good."
"Tyreek's biggest game over the last 2 years is 10 catches for 215 yards. Amari has had 2 games bigger than Tyreek's best game. Tyreek isn't the best receiver on his own team. Travis Kelce is."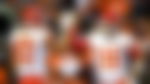 ADVERTISEMENT
Article continues below this ad
Bayless back this statement with figures showing Kelce caught 97 balls whilst Tyreek caught 58 balls from last season's Super Bowl MVP. Kelce had 136 balls thrown at him. this was way more than the 89 throws aimed at Tyreek. He says The Chiefs' other wide receiver Sammy Watkins had one more target than Tyreek. 
Bayless sees Tyreek as a luxury for The Chiefs and not the go-to receiver akin to Amari who had 79 total catches to Tyreek's 58. He had 119 targets to Tyreek's 89. Amari also leads in yards per catch last year with 15.1 to Tyreke's 14.8. He leads with 8 touchdowns to 7 and in yards with 1200 to 860.
The Dak-Amari duo will be boosted by the arrival of the 17th overall draft pick CeeDee Lamb. It will possibly see Dak Prescott's stats boosted even more as he has 2 top targets out wide. 
ADVERTISEMENT
Article continues below this ad
What is your take on Bayless' justification?
Dallas Cowboys Rookie Wide Receiver CeeDee Lamb Set to Don Iconic No.88 Jersey