NFL Analyst Looking Forward to Seeing Ryan Fitzpatrick in Washington, Expects Him to Start
Published 03/17/2021, 2:36 PM EDT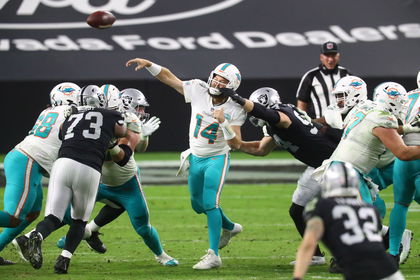 ---
---
The Washington Football Team have added a key piece to the quarterback position. Yesterday, Washington signed veteran quarterback Ryan Fitzpatrick to the team for a one-year, $10 million deal.
ADVERTISEMENT
Article continues below this ad
Fitzpatrick is expected to provide bench support and veteran experience to Washington. One NFL analyst is a huge fan of this move.
Rich Eisen spoke on his show about Ryan Fitzpatrick's big move to the Washington Football Team. He believes that while things can always go wrong, this is a great move for both sides.
ADVERTISEMENT
Article continues below this ad
Eisen spoke about how well-received Fitzpatrick is regardless of which locker room he is in. Many in the NFL are big fans of Fitz on and off the field.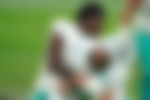 "We could sit here and say, 'There's going to be a quarterback controversy. We can sit here and say there's going to be competition.
"There's no controversy. Fitzpatrick is a beloved figure wherever he goes. Everybody loves to be his teammate. It is infectious, what he does in the locker room and on the field."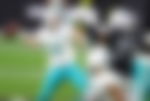 Ryan Fitzpatrick- A good fit for Washington?
Furthermore, Eisen noted that Fitzpatrick brings a big aspect to Washington – his mentorship. He pointed to Fitz's stint in Miami, where he was a mentor to young quarterback Tua Tagovailoa.
However, he believes that Fitzpatrick will end up becoming the starting quarterback for Washington, pointing to his stints in other franchises where it happened. Eisen doubled down on his excitement for Fitzpatrick's tenure in Washington.
"And of course, he mentors. For Tua, he was an invaluable source for him after he got benched in favor of the rookie. But everywhere he goes, he'll start.
ADVERTISEMENT
Article continues below this ad
"Even if Taylor (Heinicke), you win the job in the summer and you've earned it, I'm sorry. Everywhere Fitzpatrick goes, he winds up starting. He is going to be a fun watch in 2021."
Can Ryan Fitzpatrick help the Washington Football Team improve on their record last season? Last year, Washington just scraped by and made the Playoffs on the final day of the season.
The franchise will be hoping to avoid that this year and try to secure a spot relatively early in the season. But the signing of Fitz is a big boost to the franchise, who have struggled at the quarterback position for quite some time now.
ADVERTISEMENT
Article continues below this ad