NFL Analyst Makes Bold Prediction on Who the Tampa Bay Buccaneers Will Franchise Tag Next Season
Published 03/08/2021, 12:55 PM EST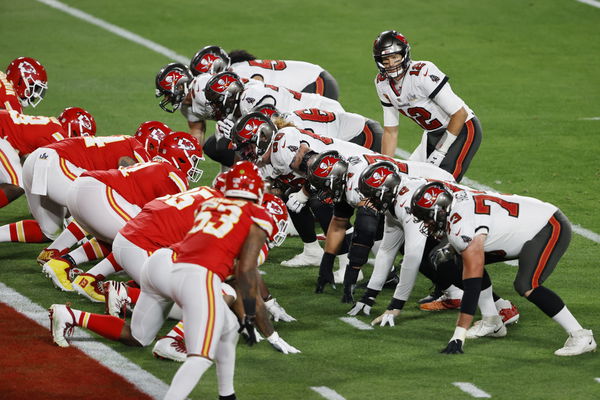 ---
---
The Tampa Bay Buccaneers have a lot of big decisions to make. As the confetti from their incredible Super Bowl win gets swept away, the Buccaneers must begin preparing for a new season.
ADVERTISEMENT
Article continues below this ad
They have a lot of question marks going forward, considering how they have a lot of free agents on the team. The Buccaneers' front office must try to find the right balance between veterans and young stars.
NFL analyst Peter Schrager spoke on Good Morning Football about the Buccaneers' impending decisions. He believes that the Buccaneers have a lot of difficult decisions in their future.
ADVERTISEMENT
Article continues below this ad
The franchise will hope that there will be players that will accept taking less money, including Tom Brady.
"I think the @Buccaneers are in a particularly tough spot the next few weeks. If I were a betting man, I'd say they place the franchise tag on Chris Godwin & roll the dice on Shaq Barrett & Lavonte David, working hard to keep them in Tampa Bay & not signing elsewhere."-@PSchrags pic.twitter.com/1l87DmYuXz

— GMFB (@gmfb) March 8, 2021
"I look at the Buccaneers and they have so many decisions to make. And I talked to those guys in the front office. Their hope is that there might be some way they could wiggle things with some of the players and they find a way, maybe some players take a little less to stay with Tom Brady.
"Even Tom Brady might be asked to restructure his contract. That is how tenuous it is with Tampa Bay, the salary cap and how many free agents they have."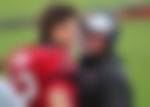 Tampa Bay Buccaneers must make smart moves
Schrager added that he believes Chris Godwin would get the franchise tag from the Buccaneers. Furthermore, they will gamble on Shaq Barrett, and try to get him on a team-friendly deal.
But when it comes to Lavonte David and Shaq, it is unlikely that they will get what they deserve from the Buccaneers.
"Godwin gets the franchise tag, they roll the dice on Shaq Barrett and see what his market is, and hopefully they can bring him back. And then Lavonte David, who I know they love, they try to say, 'Hey, don't you want to retire as a Buccaneer and make it work?'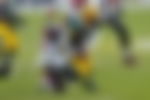 "But that's not fair to Lavonte and Shaq to say take less money. They're going to have to consciously do that."
ADVERTISEMENT
Article continues below this ad
Who will the Tampa Bay Buccaneers place the franchise tag on? They have to make several important decisions prior to pre-season training camp.
But given their salary cap constraints, they will have to make smart decisions too. Tom Brady will be a key part of their future planning, given how crucial he is to the team going forward.
ADVERTISEMENT
Article continues below this ad