NFL Analyst on Why Jacksonville Jaguars should not be the first choice for Alex Smith
Published 03/06/2021, 12:26 PM EST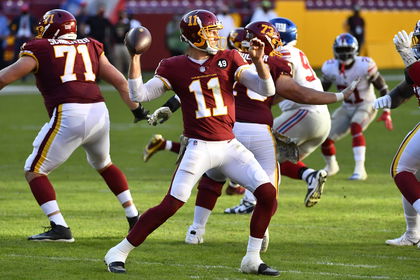 ---
---
The Washington Football Team releasing quarterback Alex Smith was a move that some saw coming. The quarterback recently talked about how he felt like a wrench in the plan for WFT after making a comeback from a horrific injury.
ADVERTISEMENT
Article continues below this ad
And soon after his statement, the quarterback finds himself without a team. But all may not be as grim. The WFT may have felt Alex Smith to be surplus to needs, but many other franchises could definitely benefit from his services.
Among one of those teams are the Jacksonville Jaguars. The reason many are tipping Jacksonville as the next landing spot for Smith is primarily down to two factors.
ADVERTISEMENT
Article continues below this ad
His relationship with Head Coach Urban Meyer, and his ability to be a model mentor to Trevor Lawrence.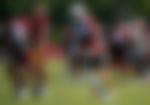 Lawrence is widely tipped to be the #1 draft pick for 2021. And with an experienced QB like Alex Smith to learn from, the Jaguars project of building a winning team surrounding Lawrence would get the ideal start.
But what about Alex Smith? Would a move to Jacksonville as a mentor truly be what he desires?
Jacksonville Jaguars might not be what's best for Alex Smith
NFL analyst Rich Eisen during a segment of his show talked about how Alex Smith may be the best for the Jaguars but not the other way around.
"Everybody's pretty much putting him in Jacksonville. Urban Meyer, his first Head Coach. His first in big time football at the University of Utah… Who better to mentor Trevor Lawrence, about the league? Knowing what to expect from Urban Meyer?
"Who knows better than a guy who has been there and done that as a first overall selection and knowing what pressures come along with it? I mean, it is a perfect, perfect match for the Jaguars. But what about Alex Smith?" asked Eisen.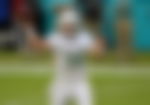 After writing one of the most inspiring comeback stories the league has ever seen, Eisen questioned whether all that hard work would be worth just a mentoring role before eventually bowing out.
"You go through all those surgeries, and you've made it back and you're the Comeback Player of the Year. Do you do all that so you could mentor? Is that what you were dreaming about?" said Eisen.  
A potential last stop before calling it a day?
Eisen later made it clear that he is not in the know about what's going through Smith's head. He even professed that this could turn out to be perfect depending on what Smith truly wants.
"I don't profess to know what is going through his mind. He'll be 37 at the start of the season. Maybe he's sitting there thinking this is perfect.
ADVERTISEMENT
Article continues below this ad
"Move the family to Jacksonville. Maybe he tells Jacksonville, you need this. So you'll pay me more than what any normal number two would get," Eisen said.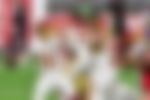 Thus, as Eisen stated, the Jacksonville Jaguars might or might not be the perfect spot for Alex Smith. The scenario can go either way for the quarterback, depending on how he looks at it.
ADVERTISEMENT
Article continues below this ad