NFL Analyst Opines Whether Aaron Rodgers Should Consider Signing With the Patriots in 2022
Published 04/11/2021, 9:19 AM EDT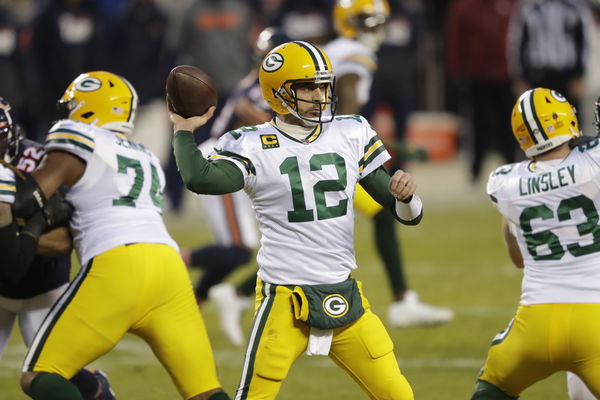 ---
---
With each passing day, the future of Aaron Rodgers continues to be as the quarterback would say, "a beautiful mystery." The Green Bay Packers reconstructed contracts of several key players to open up some cap space heading into next season.
ADVERTISEMENT
Article continues below this ad
Spreading across the money through a longer period also shows the franchise's commitment to the players. But one key absentee from the list of star contracts the Packers reworked was the biggest of them all. Aaron Rodgers.
This has led many to speculate whether or not the franchise and the quarterback have a future together. But if not at Green Bay, then where could 2020 MVP Aaron Rodgers possibly go?
ADVERTISEMENT
Article continues below this ad
The answer to this one is rather straight-forward for an NFL analyst.
Aaron Rodgers would thrive with Patriots
According to NFL analyst Matt Miller, if Rodgers wanted to move on with the objective of winning more Super Bowls, why not go to New England.
"Aaron Rodgers wants to win. So why don't you go to the greatest head coach of all time in Bill Belichick with the New England Patriots," said Miller during a segment of Get Up.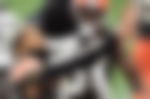 Belichick has won six Super Bowls with the New England Patriots. While the Pats did record a losing record last season, many consider it to be a blip due to the lack of efficient personnel.
While the Patriots did shore up their offense a bit of uncertainty remains over the quarterback scenario. The franchise did resign QB Cam Newton to a one-year deal but with no clear successor waiting, Miller said the path is open for Aaron Rodgers to join New England.
Furthermore, the upgrades made in offense are something that Miller feels will tempt Rodgers to join the team.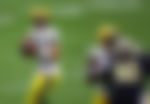 "They (New England) don't have the best skill positions around them. But then we saw them add two very good tight ends this year. They'll address wide receivers in the draft," said Miller.
ADVERTISEMENT
Article continues below this ad
"And then the allure of playing with Belichick. If you want another Super Bowl ring, other than Sean Payton, I don't know if there's anyone you would go to other than Bill Belichick," he added.
Do you believe a move to New England next season would be the ideal way forward for Aaron Rodgers? Or is there any other team that could help him achieve his goal of winning more Super Bowls?
ADVERTISEMENT
Article continues below this ad