NFL Analyst Paints a Nightmare Scenario for Green Bay Packers in Week 1 Clash Versus the Saints
Published 05/16/2021, 3:57 PM EDT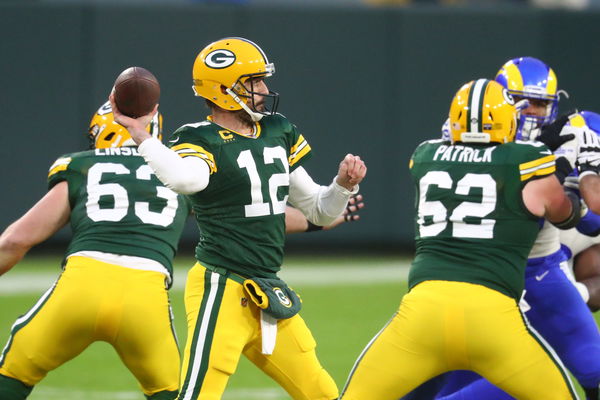 ---
---
The Green Bay Packers are in turmoil at the moment. The future of the franchise looks very uncertain heading into the new season. Star quarterback Aaron Rodgers has made his intentions clear, and wants to leave the Packers. The reigning MVP has had a poor relationship with the franchise for a long time now. But what appeared to be the final nail in the coffin was the Packers drafting Jordan Love as his replacement in last year's draft.
ADVERTISEMENT
Article continues below this ad
NFL analyst Rich Eisen spoke on his show about the Green Bay Packers. He wondered what the Green Bay Packers will look like heading into the new season. There is no word yet on the Aaron Rodgers situation. And there is a very good chance that he will not be the starting quarterback come week one against the Saints. Therefore, Sean Payton could instruct his team to try make things very difficult for the Packers and put them in a predicament.
ADVERTISEMENT
Article continues below this ad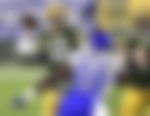 "What do you think Cameron Jordan would do to Jordan Love in his first career start? Do you think Cam Jordan views that as fresh meat? What do you think Sean Payton will get that crew thinking on the defensive side of the ball going into that game? That's a rhetorical question and that is the way in which it's a total complete poop show."
Aaron Rodgers still in Green Bay Packers plans?
ADVERTISEMENT
Article continues below this ad
The Packers haven't made any headway with regards to convincing Aaron Rodgers to stay. The Packers offered him a massive contract extension with guaranteed money. However, Rodgers is still not convinced. Insiders have suggested that Rodgers feels disrespected by the Packers, because they do not listen to him or consult him when making big player acquisitions. And until there are some serious changes made, Rodgers doesn't want to entertain any prospect of returning.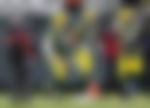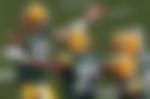 ADVERTISEMENT
Article continues below this ad
For the Packers, they must decide whether they still want to try stay in contention for a Super Bowl title with Rodgers, or begin their rebuild. Rodgers has shown that he can still play at the highest level possible, winning the league MVP title for the third time in his career. Compared to quarterbacks in recent memory, Rodgers still has a lot of years left, being only 37 years old right now. The question remains whether the Packers will commit to Rodgers long term, and will he accept it.