NFL Analyst Proclaims He Doesn't Expect Pittsburgh Steelers to Win a Playoff Game
Published 12/19/2020, 12:19 PM EST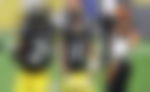 ---
---
The Pittsburgh Steelers have witnessed a drastic decline in form after having been undefeated for most of the regular season. The Steelers got off to a very strong start at the beginning of the season, going 11-0.
ADVERTISEMENT
Article continues below this ad
However, they suffered a defeat at the hands of the Washington Football Team and the Buffalo Bills. The 2 back-to-back losses exposed the chinks in their armor.
NFL Analyst Stephen A. Smith was asked whether he had lost all faith in the Pittsburgh Steelers as potential championship contenders this year. His assessment of Blitzburgh will certainly not sit right with fans.
ADVERTISEMENT
Article continues below this ad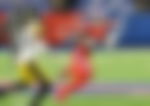 "Well for now, yes. The word 'complete' is not where I'm going. They've got some time to right the ship, but if I had to put my money on them right now…
"Before it was about making the AFC championship game, and it was all about whether they could beat the Kansas City Chiefs. Now it's a question of whether or not they can win a playoff game. Their offense is so awful, it's offensive."
He added that the team has holes in their offense and defense alike, saying, "You just look at this team right now and say, 'What the hell is going on, offensively?'
"Defensively, we know that they're compromised with Devin Bush and Bud Dupree being out for the season. Their secondary is somewhat suspect. We saw Stefon Diggs have his way with them, etc." 
Pittsburgh Steelers not playing well this season
Smith had some advice for the Steelers but pointed out that an aging Ben Roethlisberger can no longer lead the offense like he used to.
"A way to offset that is by moving the chains, particularly with running the football. But they can't run the football. They haven't been able to run the football in weeks.
"And so you got 5 wideouts… You're just looking at Ben Roethlisberger not being able to shove off defenders the way that he used to, certainly isn't mobile anymore, and it just spells disaster."
ADVERTISEMENT
Article continues below this ad
Smith pointed out how rapid their descent has been, just over the span of 2 games, and believes that the Steelers are setting themselves up for disappointment this off-season.
"We've gone from an undefeated team, questions whether or not they can beat the Kansas City Chiefs for an AFC championship game to wondering whether or not the Steelers are going to win one single playoff game and it was apropos that they clinched the playoff spot not by them winning, but my Miami losing. This is not good, and it is what I alluded to before."
ADVERTISEMENT
Article continues below this ad
It remains to be seen how the Steelers perform in the off-season. They can use their remaining 3 games to recalibrate and stay afloat.