NFL Analyst Reveals Russell Wilson 'Doesn't Expect to be Traded' from the Seahawks
Published 02/26/2021, 2:41 PM EST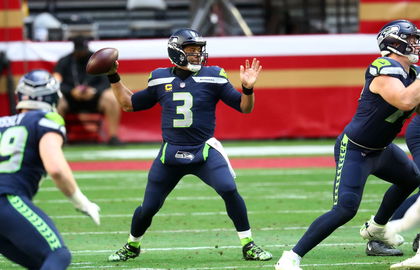 ---
---
Could Russell Wilson be on his way out of Seattle? The former Super Bowl winner looks to have had enough of life with the Seahawks. But it seems like the deal may not materialize. What's more, Wilson has seemingly lost hope.
ADVERTISEMENT
Article continues below this ad
NFL analyst Jeremy Fowler spoke recently about Wilson's future. He noted that even Wilson has given up on a potential trade out of the Seahawks, and no longer expects it to happen.
Fowler spoke to several people within the franchise, and they told him that the Seahawks are looking forward to going into the new season with Wilson as the quarterback.
ADVERTISEMENT
Article continues below this ad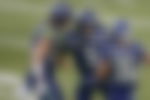 "Russell Wilson himself, I'm told, does not expect to be traded. Those are based on indications and talks with the team. I've spoken to several people with the Seattle organization and they said, 'Look, we're planning for Russell Wilson for 2021. There's nothing going on right now, no potential trades drawn up for Wilson'."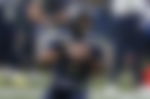 Russell Wilson to soldier on?
Fowler added that despite this belief within the franchise, the feeling on the outside is very different. People outside the Seahawks organization believe that Wilson will depart eventually, even if it doesn't happen this off-season.
He pointed out how Wilson came close to going to the Browns a couple of years ago. "But it's outside of the organization, several high-ranking people I've spoken to believe this is an inevitability.
"Maybe not this off-season, but next off-season because of the growing tension that isn't right now. It's been a couple of years, there were even trade talks with the Cleveland Browns about a potential deal." 
Fowler believes that Wilson has become extremely disappointed with the way the franchise has moved. Wilson has wanted more input when it comes to bringing in new players into the team, especially for the offensive unit; however, he is yet to be indulged.
"Russell Wilson has grown increasingly frustrated with the lack of personnel input, particularly the investment from the team in the offensive line over the last 8-10 years.
ADVERTISEMENT
Article continues below this ad
"He has wanted more of that, he hasn't gotten it. It's resulted in some heating up moments internally with the team and the coaching staff."
Will Russell Wilson begin the new season with the Seahawks? It appears increasingly likely that Wilson will stay with Seattle for the following season.
However, if the Seahawks receive a good package, they may be tempted to let him go. But given the state of the NFL, a trade doesn't seem likely at the moment.
ADVERTISEMENT
Article continues below this ad