NFL Analyst Reveals Who Deserves Credit For the Cleveland Browns' Season
Published 01/02/2021, 12:30 PM EST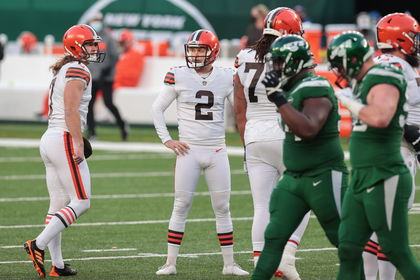 ---
---
The Cleveland Browns have had a surprisingly good season. Despite low expectations, the Browns managed to hold on for a 10-5 record, and are currently 3rd in the AFC North.
ADVERTISEMENT
Article continues below this ad
The fact that they lost their best player in Odell Beckham Jr. earlier in the season makes their record all the more impressive.
NFL Analyst Domonique Foxworth spoke on ESPN's First Take about who deserves the credit for the Browns' season. Foxworth believes that the credit should go to new coach Kevin Stefanski.
ADVERTISEMENT
Article continues below this ad
Stefanski joined the Browns in 2020 as Head Coach and has turned the team around with great success.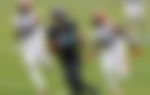 "I think it's Stefanski in this situation. He's the guy they brought in as the head coach. He's the newest thing to this equation. And since he's been there, they've been a much better team.
"So while we all know here that a lot of people deserve credit if they get in, the fact of the matter is Stefanski is probably playing and coaching for a coach of the year trophy if they get in." 
Foxworth added that Baker Mayfield has been performing better thanks to Stefanski. "And he's probably going to get a ton of credit for getting the best out of Baker Mayfield.
"He's going to get a ton of credit for having them step up in a big moment if they win this game, even though the Steelers are benching their players. It's going to be a lot of pressure on Baker Mayfield." 
Cleveland Browns have a good shot at the Playoffs
Foxworth added that the Browns' game against the Steelers, which could determine their playoff position, is huge for Mayfield. He believes that the result of the game will determine how much credit Mayfield will get.
"And if they lose, people are probably going to unfairly put it all on, Baker Mayfield. But if they win, it's no way that people aren't – the day after Monday – going to be celebrating Kevin Stefanski's addition to that team and the way that he has changed the culture and he's pushed them in the right direction." 
ADVERTISEMENT
Article continues below this ad
He added that the Browns have been better this season, not because of Baker Mayfield playing better, but because Stefanski put him in a position to play much better than he has. Foxworth gave him credit for how Stefanski adjusted the offensive plan.
"He has fixed the offense, he's based it around a running attack because those are the skills that they have and he's simplified it for Baker Mayfield to be able to play well.
"And if Baker Mayfield plays really well this weekend, people are still going to say it's Stefanski who put him in that situation. It is not necessarily Baker stepping up in a big moment." 
ADVERTISEMENT
Article continues below this ad
Stefanski could be a front runner for Coach of the Year if the Browns reach the Playoffs. But the Steelers, even without Big Ben, will be a challenging hurdle for them to overcome. The Browns must play at their best to be able to win.