NFL Analyst Rips into Carson Wentz for Dismal Performances & Reluctance to Play Backup to Hurts for Philadelphia Eagles
Published 12/22/2020, 3:35 AM EST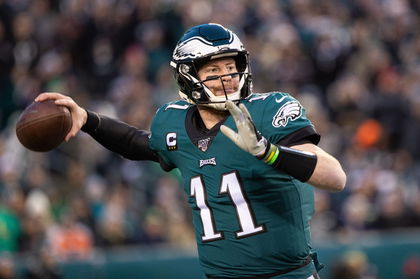 ---
---
The Philadelphia Eagles are no longer flying high. Following their Super Bowl win back in 2018, the Eagles have struggled to replicate some form that made them World Champions. And in 2020, matters have gotten worse at the Eagles camp.
ADVERTISEMENT
Article continues below this ad
Franchise quarterback Carson Wentz has been abysmal. The 27-year-old quarterback, once touted as the future of the franchise, is currently a bench warmer.
With rookie QB Jalen Hurts taking over, Wentz has apparently voiced his disappointment at being benched. While some players have rallied behind, some Philadelphia Eagles' fans are critical of Wentz's output this season.
ADVERTISEMENT
Article continues below this ad
Is there a future for Wentz at Philly?
The city of Philadelphia has always been passionate about its football. And Philadelphia Eagles' fans are a tough crowd to please. Expecting nothing but the best from their team, Eagles' fans have been vocal about their disappointment with Wentz this season.
A thought that NFL analyst and former New York Jets head coach Rex Ryan shared. "You think Philly is going to allow this guy to come back. I'm talking about the fan pressure. This is not the town to be messing with.
"So here's the thing, Carson Wentz, you want to be a backup. Well, no kidding. No one wants to be a backup. And I'll tell you who's more disappointed, other than Carson Wentz.
"How about the Philadelphia Eagles. They gave you $100 million. And he's like, 'Oh, I'm disappointed being a backup'. Well, you know what? So are we!" said Ryan during a segment of ESPN's Get Up.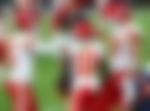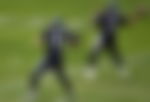 "Do you think we gave you a 100 million to be wasted on the bench… I'm gonna tell you the biggest thing though, quit being a baby… You're yesterday's news, my friend," he added.
Ryan also pointed out that the future for Wentz doesn't look too bright, as Hurts seems to be the way ahead for the Philadelphia Eagles.
"Here's the thing. 'These are my guys' every player should be like that's my quarterback. Who do you think they're pointing to right now in Philadelphia.
"Is it Carson Wentz? No, I don't think so. It's Jalen Hurts… So Carson's got major issues. You don't want us, guess what, we don't want you, my friend," said Ryan.
A cap-crisis for Philadelphia Eagles
ADVERTISEMENT
Article continues below this ad
Wentz had signed a 4 year & $128 million contract extension with the Philadelphia Eagles back in 2019. With the contract set to come into effect from March 2021, the repercussions of having a $100 million bench warmer can prove to be detrimental for the franchise.
Even if the Eagles manage to cut Wentz before the start of next season, it would cost them roughly $59 million in dead money, a huge cap hit heading into the new season; a season in which the Eagles look to rebuild.
The decision to offer Wentz the multi-million dollar contract will have a rippling effect on the franchise's decision making in the years to come.
ADVERTISEMENT
Article continues below this ad