NFL Analyst Says Patriots are Hesitant to Pay High Asking Price for Julio Jones
Published 05/28/2021, 1:20 PM EDT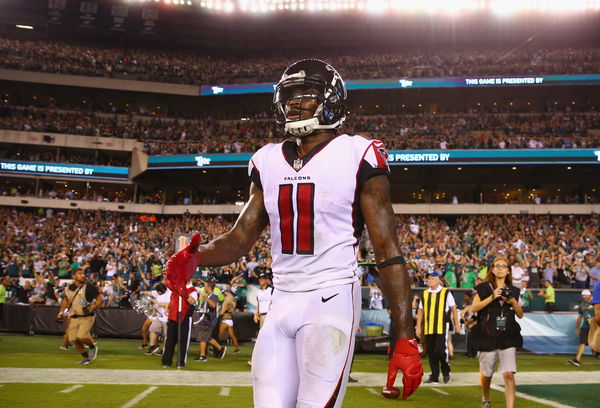 ---
---
Julio Jones will leave the Atlanta Falcons. In a sport where there are very few guarantees in the off-season, Jones' departure is a virtual guarantee.
ADVERTISEMENT
Article continues below this ad
The Atlanta Falcons have severe salary cap constraints going into the new season. And given Jones' huge contract, the Falcons will most likely off-load him to move forward.
But the big question is- Who can afford him?
ADVERTISEMENT
Article continues below this ad
NFL analyst Jeff Howe spoke to Rich Eisen about the Patriots' interest in Julio Jones. He mentioned that the Patriots are definitely interested in bringing Jones in.
However, their main concern is the high asking price set by the Falcons. The Falcons want several first-round picks for Jones. But he does understand why the Falcons have set such a high price for their Pro-Bowl wide receiver.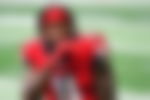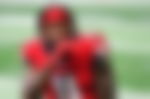 "I believe there is some interest, but I don't know. Right now if I had to make a bet, I'm not sure I would put the Patriots as the betting favorites to get him. I think the Falcons are going to have to scale back their asking price.
"I get why they're asking for the moon and the stars right now. Because they're not going to trade him for another week. So you owe it to yourself to try and get that first-round pick. So the Falcons are going to have to lighten their demands."
Falcons asking for big bank for Julio Jones
Howe added that some things will have to change on the Falcons' end, especially with regards to their stance in negotiations. The Patriots are interested in Jones, but the asking price is something that is serving as a deterrent.
They won't be ready to match that asking price. Things are developing right now, but it will take some changes before any move can take place.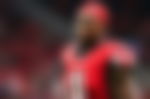 ADVERTISEMENT
Article continues below this ad
"I think they're probably going to have to take on some (of) Julio Jones' contract. So some things are really going to have to happen for him to wind up in New England. I saw there was a report today that there's a first-round pick on the table.
"If that is indeed the case, I don't think the Patriots are going to be willing to match that. But I believe there is interest. I just don't believe there's interest right now at the Falcons' asking price. We'll see who blinks in the next week."
Can the New England Patriots bring in Julio Jones? Let us know in the comments below.
ADVERTISEMENT
Article continues below this ad