NFL Analyst Skip Bayless Credits Tom Brady For Protecting Bill Belichick in New England Patriots
Published 12/29/2020, 2:30 PM EST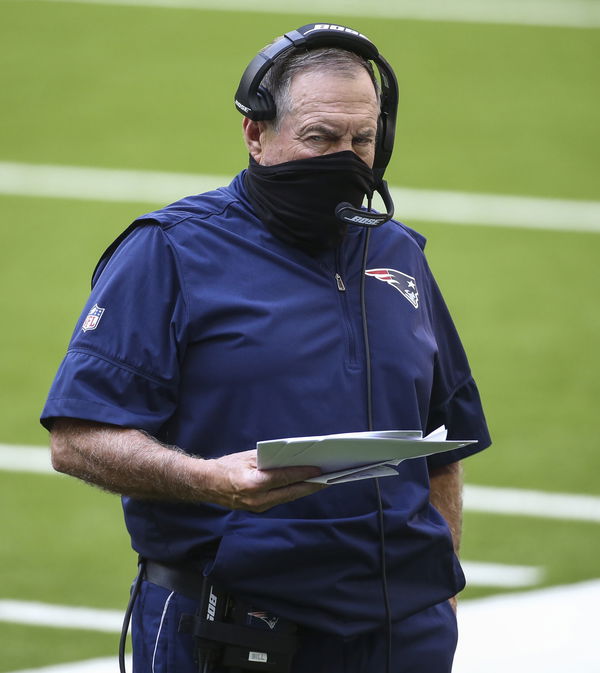 ---
---
The Patriots lost in a massive blowout to the Buffalo Bills last night. Their loss, in an already troubling season, was a true indictment of how the team has struggled in the post-Tom Brady era. Bill Belichick, who was hailed as one of the greatest coaches of all-time, is being questioned for his credentials.
ADVERTISEMENT
Article continues below this ad
Popular NFL analyst Skip Bayless spoke on Undisputed about the Bills' rout of the Patriots. He declared that the loss last night was further proof that Bill Belichick was protected by Tom Brady. He said that Brady was the major factor behind the Patriots' dynasty.
ADVERTISEMENT
Article continues below this ad
He said  "Tom Brady was at least 75% of the reason for the Patriots dynasty. Bill Belichick is getting exposed. Bill Belichick is in big trouble going forward in New England because Bill Belichick hit bottom last night.
Bayless believes that Tom Brady helped hide Belichick's poor decision making while being at the helm of the Patriots. "The problem is that Tom Brady camouflaged all of Belichick's blunders in personnel decisions. All of his draft swings and misses, his free-agent swings and misses."
Bayless further added, "His 'I'm going to do it on the cheap, I'm just going to find cogs for my defense'. All the things that Belichick got away with under Tom Brady, he is no longer getting away with because, in the end, he does not have a quarterback." 
Bill Belichick exposed
Bayless further pointed out that Brady's departure left a gaping hole in the quarterback position. And while he believes Cam Newton is good, he cannot do what Brady does.
"Where do you go without a quarterback in this league? You go nowhere, you go south. It just doesn't matter. And as much as I admire Cam (Newton), and the way he balls, he just gives you every ounce he's got."
ADVERTISEMENT
Article continues below this ad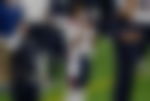 He added, "Cam did throw an early trick play, what looked like it might've been a touchdown pass. It would've gotten down to the five, four, or three.
"Who was the guy who dropped it? Damiere Byrd – the one big new addition, Bill Belichick went out in the free-agent market and plunged on the 4th-best receiver in Arizona."
ADVERTISEMENT
Article continues below this ad
For the Patriots, there is very little they can salvage from the season. They will hope to focus on the new season and bolster their squad. Bill Belichick must do his best to get this team back to winning ways as soon as possible. The collapse of the Patriots' dynasty is not a lock, but time is running out to fix the franchise's problems.