NFL Analyst Speculates on Chances of Aaron Rodgers Leaving Football to Host 'Jeopardy!'
Published 04/05/2021, 3:21 PM EDT ---
---
Aaron Rodgers has been one of the most consistent superstars in the NFL. For almost a decade, Rodgers has been playing at the highest level for the Green Bay Packers. And while he hasn't found a lot of post-season success after 2011, he is easily one of the best players in the world. But could he contemplate walking away from the game in his prime for other ventures?
ADVERTISEMENT
Article continues below this ad
NFL analyst Peter Schragger addressed Aaron Rodgers recent job hosting the popular television game show 'Jeopardy!'. When asked whether Rodgers could possibly walk away from the game to host the show full time, he wasn't so sure that it was out of the realm of possibility. Schrager noted that there have been examples in the past where athletes walk away from the sport they excel at the peak of their powers.
"In a post-Pandemic world, I wouldn't be shocked if anyone did anything dramatic career-wise. If Jim Brown could leave the NFL for Hollywood and MJ could leave the NBA to play baseball, I can't say @AaronRodgers12 would never consider the 'Jeopardy' gig full-time." — @PSchrags pic.twitter.com/I82G9mJW4u

— GMFB (@gmfb) April 5, 2021
ADVERTISEMENT
Article continues below this ad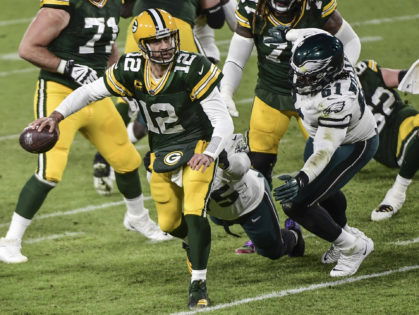 "To everyone looking at this and saying 'Jeopardy? That would be the softest thing ever, to walk away from football to host Jeopardy. I would say this – Jim Brown left the game of football at his absolute peak to go be in Hollywood. Michael Jordan left the NBA to go try baseball." 
Could Aaron Rodgers walk away from the game?
Schrager added that obviously nothing is for sure right now. But once players reach a certain level in their sport, they find that things are coming too easily for them. And the challenge of a world that they haven't conquered can be very tempting. However, Schrager did emphasize that it is important to not get ahead of the situation. It is only a temporary job right now, and we will only find out Rodgers' stance on it after it is done.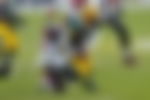 "When you're at that level, and you do it for 16 years, maybe the thought of a different life and a different career or a different challenge does become intoxicating. Let's see how these two weeks go, he's already filmed them. Let's see what Rodgers thinks before we just slam the door."
ADVERTISEMENT
Article continues below this ad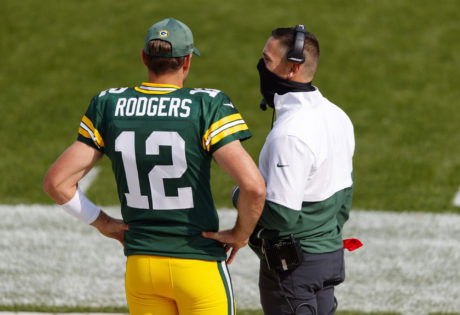 Would Aaron Rodgers leave football at this time? It seems highly unlikely that he would make such a decision. Rodgers is one of the most highly competitive athletes in the world. And after the last few seasons, he will be more determined than ever to win another Super Bowl title with the Green Bay Packers.
ADVERTISEMENT
Article continues below this ad