NFL Analyst Talks About How a Duo of Bill Belichick & Dak Prescott Could Work Out for the Patriots
Published 02/15/2021, 6:32 AM EST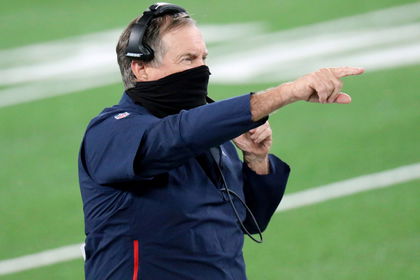 ---
---
The New England Patriots endured a troubled 2020 season. With Cam Newton faltering in the quarterback position, the Patriots, under Bill Belichick, failed to make the playoffs, and ended the season with a 7-9 record.
ADVERTISEMENT
Article continues below this ad
Hence, it's no wonder that many feel it's time the Patriots bring in a new QB to shore out their problems. The market too is in their favor. There are plenty of solid quarterbacks out there looking to make a switch. And very few teams can offer the allure of joining a team with a winning mentality like the Patriots.
While Houston Texans QB, Deshaun Watson, continues to hog the limelight due to his trade request, there's another unsettled QB out there who has the potential to be a franchise player in the future. That player is none other than Dallas Cowboys' QB Dak Prescott.
ADVERTISEMENT
Article continues below this ad
Should Bill Belichick make the move for Prescott?
Belichick has unrivaled power when it comes to running the Patriots' organization. He is both the franchise's GM and head coach. So pretty much every decision goes through the man.
And during a segment of ESPN's First Take, NFL analyst Max Kellerman talked about how Belichick needs to realize by now that his team needs a new QB.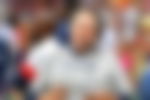 "I'm not talking realistically guys because I get it there are salary cap considerations and the Patriots don't have a lot of room and all that stuff. I'm just saying one thing Bill Belichick has got to know by now is that the days of being able to compete year in and year out for a championship where your quarterback is a game manager seems to be gone," said Kellerman.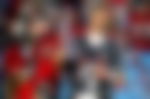 Talking about how teams with franchise quarterbacks getting to the big games, Kellerman insisted that Dak is the man to help the Patriots meet the lofty expectations attached to them.
"One thing we know is that Dak is good. Dak is already very good… Let me see what Belichick can do with a quarterback," said Kellerman.
Referring to the allure of playing for the Patriots, Kellerman suggested that it was time Dak moved on from the uncertainties that Dallas brings.
"From Dak's point of view, he's in kind of a dysfunctional place… Cowboys are America's team, right? But not really. That's by reputation. In reality, the Patriots, the last 20 years have been America's team.
ADVERTISEMENT
Article continues below this ad
And that environment is a professional environment. I would love to see what Dak can do in that environment. And what Belichick could do with Dak," he added.
The move seems unlikely given the Patriots' tight cap space, but if this were to happen, do you think Prescott can guide the Patriots back to their glory days?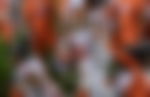 ADVERTISEMENT
Article continues below this ad