NFL Analysts Break Down Kansas City Chiefs' Patrick Mahomes Deal
Published 07/14/2020, 11:54 AM EDT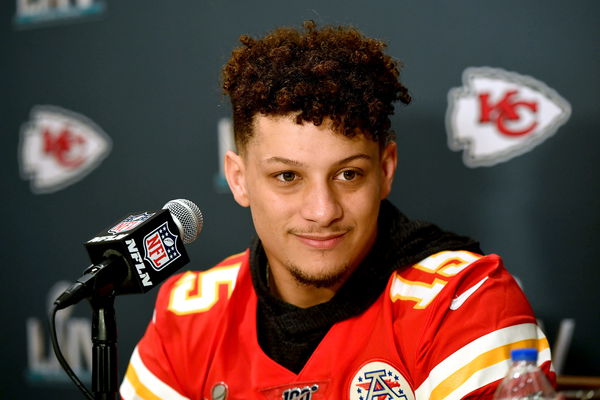 ---
---
Recently on Good Morning Football, NFL analysts discussed the mega-deal involving Patrick Mahomes and the Kansas City Chiefs. The biggest question is, 'Did Patrick Mahomes get enough from the deal?' On the face of it, he did pocket plenty of money, but he is good enough to deserve that kind of pay.
ADVERTISEMENT
Article continues below this ad
The truth of the matter is, it's not just about the statistics, there is a lot more emphasis on the team as a whole. Many acknowledged that Patrick Mahomes is definitely worth a lot in his contract and deservedly so.
They even drew comparisons with the former quarterback, Daunte Culpepper, who penned a similar contract for $100 million.
ADVERTISEMENT
Article continues below this ad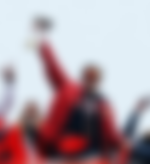 However, Culpepper revealed that the contract wasn't a full-on $100 million contract. Instead, there were numerous little clauses that Culpepper had to achieve, which provided bonuses. On the contrary, Patrick Mahomes has a contract that guarantees a juicy paycheck.
Back in the old days, players had to work during the offseason because they needed the money. Coming back to Mahomes, this mega-contract will certainly change the way players and agents negotiate contracts.
What lies ahead for Patrick Mahomes?
ADVERTISEMENT
Article continues below this ad
Mahomes can now boast of having the longest contract in American football. He has even surpassed the likes of Tyron Smith, who penned an eight-year extension with the Dallas Cowboys in 2014.
According to ESPN's Bill Barnwell, Patrick Mahomes enjoys a lot of leverage in this situation. He wrote, that Mahomes has made himself more valuable for the Chiefs.
In other words, if he gets injured, the Kansas City Chiefs cannot cut him from the team without owing him a lot of money.
ADVERTISEMENT
Article continues below this ad
All this includes base salary, roster bonus, and workout bonus. Barnwell continued, "If the Chiefs wanted to cut him, they would still owe him all of that $44.5 million for 2028, even though he wasn't on the roster.
"While $44.5 million won't seem like an exorbitant amount of dead money by 2028. Having that sort of protection gives him leverage as he ages throughout this contract."