NFL and NFLPA Come to a Game-Changing Agreement on a Crucial Issue Ahead of the Playoffs
Published 12/29/2021, 12:39 PM EST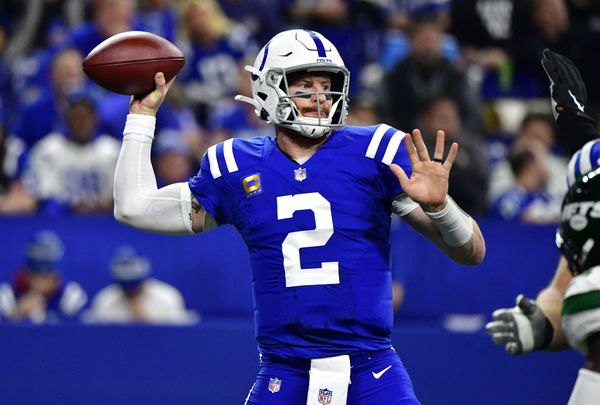 ---
---
Every-time it seems like the restrictions around the ongoing Coronavirus pandemic can ease and normalcy can return, there's a new development which changes things for the worse. The new Omicron variant is spreading at a rapid rate, and its effects are being felt by sporting leagues around the world. Unfortunately, the NFL is also one of those leagues.
ADVERTISEMENT
Article continues below this ad
For starters, a staggering 106 players were placed on the COVID-19 lists yesterday. With rising cases, arise a multitude of problems for the teams and the league. Firstly, the teams lose their rhythm and selection of regular line-ups becomes difficult. Secondly, the scope for postponement of matches increases.
ADVERTISEMENT
Article continues below this ad
NFL eases isolation protocols for players
Before today, the existing COVID-19 protocols stated that unvaccinated players would have to remain in isolation for 10 days irrespective of being asymptomatic. While safety is paramount, even the most vigilant people could see this rule as a bit too harsh.
After widespread demand for a change in this protocol, the NFL along with the NFLPA have reached a much-needed agreement. If a player is asymptomatic after testing positive, they can return to the field after 5 days of isolation, unlike the 10 before.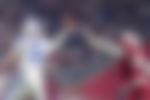 The NFL earlier today confirmed this change on their website. "An individual to clear protocol must meet other qualifications beyond the five days since their initial positive test; per a memo to all 32 teams obtained by Pelissero," stated the NFL.
ADVERTISEMENT
Article continues below this ad
"An individual must clear at least 24 hours since their last fever without the aide of fever-reducing medication; other symptoms must be "resolved or improved"; individual must be cleared by team doctor in consultation with ICS and NFL and any local regulations or requirements have been satisfied. Once cleared all individuals must wear a mask for five days after returning except when participating in practice or a game."
ADVERTISEMENT
Article continues below this ad
The change comes after the Centers for Disease Control and Prevention announced these same guidelines on Monday. Thanks to these new guidelines, players like Carson Wentz can play their team's important remaining clashes, provided they are fit enough. What do you make of the changes? Let us know in the comments.