NFL Announces Week 14 Schedule Changes; Chicago Bears Fans Unhappy With It
Published 12/01/2021, 7:27 AM EST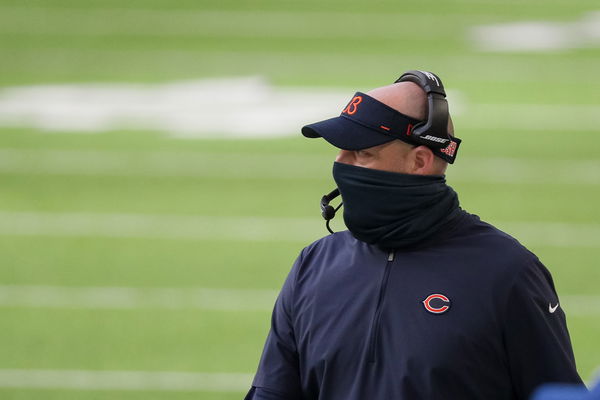 Let's be honest. The Chicago Bears are arguably the worst side to watch right now. The Matt Nagy led team has lost 5 out of their last 6 matches and it's safe to say, they are most likely not making the playoffs. The Bears fans at this point have lost all hope from the team.
Based on social media reactions, the one thing that the Bears fans want from their team is to not embarrass themselves anymore. However, a recent scheduling change by the NFL means that the Bears fans' wish may not be fulfilled soon.
ADVERTISEMENT
Article continues below this ad
NFL announces Week 14 schedule changes
Last night, the NFL announced slight schedule changes to Weeks 14 and 15 involving potential playoff teams. The 49ers–Bengals game on December 12 has been rescheduled for 4:25 p.m. ET on CBS. If the season were to end today, both teams would have wild-card bids. However that is not the case, thanks, thanks to NFL's decision of adding a 17th game to the regular season.
Meanwhile, there is a change in broadcast for the Saints–Jets game. The match will still be played at 1:00 p.m. ET in Week 14, but it will now be shown on CBS. The Packers–Ravens game has also been pushed back to 4:25 p.m. ET and will air on FOX a week later on Dec. 19. Lastly, there's no charge in the Bears-Packers game. As expected, the game remains in its slot on Sunday Night Football.
The NFL announced Week 14 schedule changes. As expected, Bears-Packers at Lambeau remains in its slot on Sunday Night Football.

— Kevin Fishbain (@kfishbain) November 30, 2021
Chicago Bears fans unhappy with NFL not rescheduling the Week 14 game against Packers
ADVERTISEMENT
Article continues below this ad
With the NFL recently announcing a slew of changes, the fans expected a change in timings for the Week 14 Bears – Packers game. The game was scheduled for a prime time Sunday Night slot and will remain so, as declared by the NFL. After this announcement, many Bears fans took to social media to express their disappointment.
Bizarre right? Not exactly, especially when you see how the Bears have played so far. With 4 wins and 7 losses so far, they are amongst the worst in the division. Facing Super Bowl contenders Green Bay Packers on Sunday night means nothing but embarrassment for the Bears on a wider scale.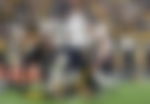 While the Bears fans may not feel good about the timings, it is hard to blame the NFL too. For starts, the Packers-Bears is a game that holds a lot of historical value. Moreover, two talented players like Aaron Rodgers and Justin Fields will be playing against each other. Irrespective of the form, the game deserves to go ahead on the basis of these sentiments alone.
ADVERTISEMENT
Article continues below this ad