NFL Draft 2021: Analyst Outlines Three Factors to Ignore While Evaluating QBs
Published 03/23/2021, 8:14 PM EDT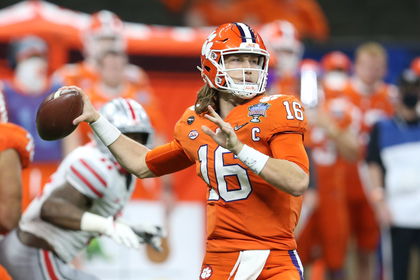 ---
---
The NFL Draft 2021 is scheduled to begin on April 29th, 2021. This year's event is scheduled to be held in Ohio, Cleveland. A number of top prospects are lined up for selection. The theme for this year's draft seems to be 'quarterbacks'.
ADVERTISEMENT
Article continues below this ad
The likes of Trevor Lawrence (Clemson Tigers), Zach Wilson (BYU), Justin Fields (Ohio State), Trey Lance (NDSU), Kyle Trask (University of Florida), and Mac Jones (Alabama Crimson Tide) are some young quarterbacks being analyzed by NFL scouts across the league.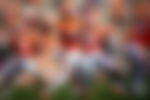 Trevor Lawrence is expected to go to Jacksonville Jaguars as the #1 overall pick this summer. But who will be the other young quarterbacks to be selected in the 1st round of the NFL Draft 2021?
ADVERTISEMENT
Article continues below this ad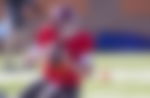 NFL Draft 2021 quarterback pool is exciting league scouts
Things @MelKiperESPN does NOT care about when evaluating a QB:

-His pro day
-His 40 time
-His vertical jump

— Get Up (@GetUpESPN) March 23, 2021
Popular NFL college analyst Mel Kiper was quick to comment on the age-old testing parameters being used to judge quarterback prospects ahead of a draft. But he does not agree with all of these so-called 'tests'.
He said, "Dinosaurs are quarterbacks who can't move and can't yell and obviously affect the game with their legs. But I look at Tom Brady at age 43, still winning a Super Bowl and what Drew Brees was able to do at age 41.
"I say the three things guys you should care less about that make no sense when you talk about quarterbacks that don't even factor into the evaluation are #1 – Pro Days.
"2, 40-yard times for quarterbacks make no sense to even worry about, and 3rd, vertical jumps for quarterbacks you can throw out the window.
"So those are three things that people talk about pro days, verticals, and 40-yard dash times have never defined what type of quarterback they will be when they transition from college to Pro," Kiper said on the show.
ADVERTISEMENT
Article continues below this ad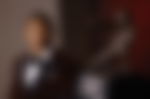 Heisman Trophy winner De'Vonta Smith is one of the handful of non-quarterbacks tipped to be a Top-10 pick at this year's draft.
We still have a little more than a month ahead of the highly anticipated event. A lot can change in that period, so make sure you watch this space for more.
ADVERTISEMENT
Article continues below this ad