NFL Draft 2021: Former NFL Safety Talks Who Will Get Picked First Between Ja'Marr Chase and Kyle Pitts
Published 04/25/2021, 12:44 PM EDT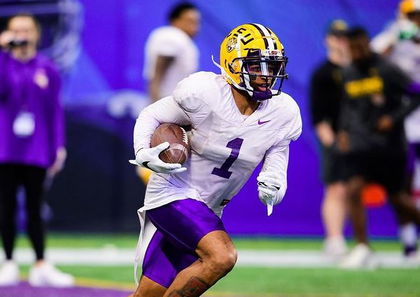 ---
---
Kyle Pitts and Ja'Marr Chase are two of the premier playmakers in this year's draft. Pitts played for the Florida Gators during his collegiate career and impressed several teams with his dynamic play as a tight-end. Ja'Marr Chase, on the other hand, has been vowing scouts during his time with the LSU Tigers. Chase was pivotal to the Tigers winning the 2019 National Championship game. But which one of the two will be drafted first?
ADVERTISEMENT
Article continues below this ad
Former NFL safety Ryan Clarke attempted to answer that question. He believes that Kyle Pitts will be drafted before Ja'Marr Chase. However, it isn't because he believes that Pitts is a better player. He believes that a player of his profile is much more attractive to teams in the NFL. His skill set, along with his positional dynamic, makes Pitts one of the most sought-after players in this year's draft class.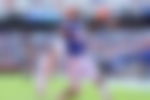 ADVERTISEMENT
Article continues below this ad
"Listen, I hate that you guys even made me answer this question because I have to be honest and go with Kyle Pitts. I repeat though, and I make it known it's not because I think he's better, but I do see the reasons why. When you look at the Travis Kelces, the Darren Wallaces, the matchup complications that they can cause."
Kyle Pitts or Ja'Marr Chase – Who goes first in the draft?
Clarke added that Pitts is a player that any franchise would want in their ranks because of what he brings. He has all the attributes that a team would want. He has width is his body, which increases his catching range. Furthermore, Pitts is a fast tight end that can move well and run the routes of a dynamic wide receiver. Pitts is the ideal playmaker for any NFL team.
ADVERTISEMENT
Article continues below this ad
"This is a guy that you want in your team. A long wingspan, a dude that ran 4-4-4, calling up on the outside, in line as a tight end, also in the slot. He's the playmaker all over the field."
ADVERTISEMENT
Article continues below this ad
Who will get drafted first between Kyle Pitts and Ja'Marr Chase? Currently, most mock drafts have Pitts going in the top 10, with Chase's position being somewhere in the late top-10 early top-20 pick. However, things can change at any time, and Chase's draft stock could rise tremendously.