NFL Draft 2021: George Kittle Wants to See 49ers Select Kyle Pitts in the Draft
Published 04/29/2021, 7:00 AM EDT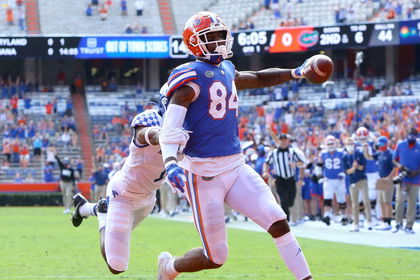 ---
---
Kyle Pitts is grabbing all the headlines going into this year's draft. The tight end from Florida is one of the biggest prospects in this year's draft class. Many analysts consider him the best overall prospect in this year's league. Pitts already has a lot of suitors in this year's draft and is expected to be outside the top-three. But could the San Francisco 49ers pull a shock move and draft Kyle Pitts? George Kittle is on board.
ADVERTISEMENT
Article continues below this ad
George Kittle spoke to Good Morning Football today and revealed that he would be interested in playing with Kyle Pitts. He said, "Well, see, I like that idea a lot because I think we have four good tight ends on the roster right now. You add Kyle Pitts, all the things that he could do, his versatility…I'm all for that. I know our OC, Mike McDaniel, would probably love that as well."
ADVERTISEMENT
Article continues below this ad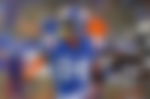 "So, Kyle, if you're listening, I'm totally OK with that, but whatever they want to do. But really, I want to see Kyle Pitts go No. 1 overall, and just kind of throw the whole world for a loop. I think that would be really entertaining." 
Kyle Pitts to the San Francisco 49ers?
Pitts is an extraordinary player, with great decision-making and incredible talent. He told his future team to not put any restrictions on him when he enters the NFL. Pitts can change the game by his lonesome, so teams should give him free rein going into his first season. Kittle wished him the best in his future.
He said, "Every time you turn on the tape, or every time you watch a game, he is scoring a touchdown, or he's making a huge play down the middle of the field. The guy's got talent. He makes really good decisions when he has the football."
ADVERTISEMENT
Article continues below this ad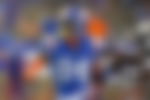 "So, I think he's going to be a hell of a football player, and I just hope that whoever does draft him just lets him be him…Take the reins off, and he's going to be an incredible football player, and I can't wait to see what this season and his career brings for him."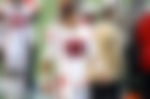 ADVERTISEMENT
Article continues below this ad
It appears that the 49ers want to draft a quarterback with their third overall pick. Therefore, it is highly unlikely that they will select Pitts with their pick. However, them making a shock selection can't be ruled out until the draft is done. Will the San Francisco 49ers draft Kyle Pitts?