NFL Draft 2021: NFL Film Analyst Explains What Makes Kyle Pitts So Special
Published 04/25/2021, 11:14 AM EDT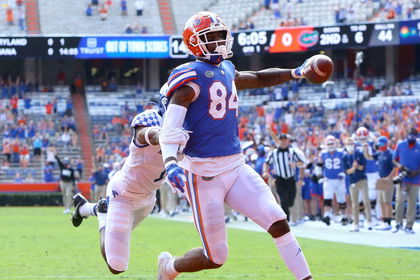 ---
---
Kyle Pitts is one of the hottest stars in this year's NFL Drafts. The Florida Gators tight end is garnering a lot of attention in the build-up to the draft. Many analysts consider him the most NFL-ready prospect in his draft class. Teams have kept their eyes on Pitts' stock and are hoping to get their hands on him. But what makes Pitts so extraordinary? One film analyst explains why teams are clamoring for the star.
ADVERTISEMENT
Article continues below this ad
NFL film analyst Greg Cosell spoke to Rich Eisen about Kyle Pitts. He talked about why Pitts is one of the hottest prospects in this year's draft. Cosell praised Pitts' movement, his ability to catch the ball, to make runs, and his overall game. He even harkened back to a game against Kentucky, where Pitts made a promising corner on the team look silly with an excellent move to get beyond him.
ADVERTISEMENT
Article continues below this ad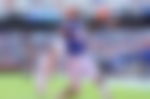 "His movement traits are off the charts. He is such an easy, natural mover. He's fluid, he can change direction. He's got incredibly long arms which allows him to make catches very easily, he can run, he's such an easy runner. He caught a touchdown against Kelvin Joseph, a corner from Kentucky, who has first-round traits… He caught the ball against Joseph after making a very good move and he just ran away from him." 
Kyle Pitts – future star in the NFL
Cosell noted that Pitts is a player that can find great success on all three levels. He is a major threat in the final 20 yards before the end-zone. This is because he can catch the ball well and has good accuracy, but his movement and ability to change direction are unparalleled in this draft. Like many before him, Cosell remarked how Pitts makes most of his runs through the wide-receiver routes.
ADVERTISEMENT
Article continues below this ad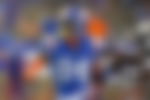 "So, you're dealing with a kid that can win at all three levels. He's tremendous in the red zone, not only with his hands and his ability to go up and get the ball but also with his ability to change direction. He runs those wide receiver routes, those change-of-direction routes like pivots, whip routes. Routes we associate with slot receivers."
ADVERTISEMENT
Article continues below this ad
Where will Kyle Pitts end up in this year's draft? Currently, most mock drafts have him going to the Miami Dolphins, as they have the sixth overall pick in the draft. However, a team like Dallas could trade their way up so that they can get their hands on the tight end.