NFL Draft 2021: Tampa Bay Buccaneers Reporter Believes They Will Focus on Defense in the Draft
Published 04/29/2021, 12:21 AM EDT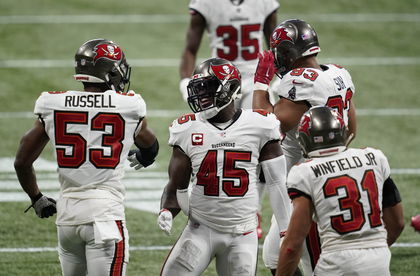 ---
---
The Tampa Bay Buccaneers are looking for an encore. After an incredible 2020 season, where the Buccaneers made their way to the Super Bowl, they want to do it again this year. To achieve this, the franchise has made a lot of moves in the off-season, bringing back a lot of players from the Super Bowl starting team. However, they could be focusing on the defensive end in this year's NFL Draft.
ADVERTISEMENT
Article continues below this ad
Tampa Bay Buccaneers reporter Scott Smith spoke about the Bucs' draft plans. He believes that this year's draft will feature players on the offensive end like never before. Smith even believes that this year's draft could break the record for most offensive picks in the first round in NFL history.
Given the incredible depth of offensive talent in the 2021 NFL draft class, the defensive players will fall to later in the draft and play right into the defending champions' hands.
ADVERTISEMENT
Article continues below this ad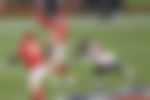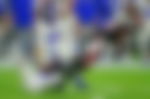 "Yeah, especially in the early going. I think that works in the Bucs' favor because this is probably going to be an historically tilted to offense first round. The most first-round picks on the offensive side of the ball that has ever gone (is) 19 in one year… A lot of the better defensive prospects are going to be falling a little bit to the second half of the draft."
Tampa Bay Buccaneers looking to add to their defense
Smith added that the Buccaneers are looking to pick in the draft based on what they want rather than what they need. Furthermore, they can fill some roster spots and use the picks for their depth in the future. Also, given the top-heavy offensive projections in the draft, the Buccaneers could take advantage as they are looking to bolster their defensive unit this year.
ADVERTISEMENT
Article continues below this ad
"And since the Bucs are picking for wants rather than needs, and hitting some spots that they can help a couple years down the road or finding some depth now, I think that does make sense on the defensive end."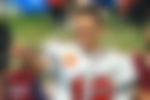 ADVERTISEMENT
Article continues below this ad
Because of their win in the Super Bowl, the Tampa Bay Buccaneers will have the last pick in the first round of the draft. However, given what they're trying to do this year, they may just relish picking last in the first round. Can they bolster their defense through the draft this year?