NFL Draft 2021: What Does 'Pulling Off a Manning' Mean & How Might it Have Something to do with the Trevor Lawrence Draft?
Published 12/20/2020, 5:22 PM EST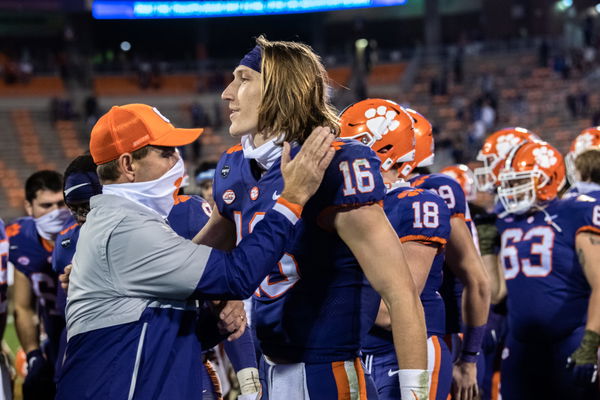 ---
---
Trevor Lawrence is the name on everyone's lips ahead of the 2021 NFL draft. A generational quarterback, Lawrence currently dawns the number 16 jersey at the Clemson Tigers. That jersey number is of particular significance.
ADVERTISEMENT
Article continues below this ad
A certain Super Bowl-winning MVP, whom Lawrence looks up to, also wore that number during his college days. That certain someone is Peyton Manning. 
Lawrence's development as a QB has largely been overseen by the Manning family. Particularly by Archie Manning. Being a former footballer himself, Archie has played a pivotal role in the careers of two of his Super Bowl-winning sons, Peyton and Eli. 
ADVERTISEMENT
Article continues below this ad
Trevor, himself, has trained at the Manning Passing academy. An academy hosted by the Manning family to develop future offensive superstars of the NFL.
There, he met with the Manning brothers and Archie as well. And, per word on the street, Archie is still occasionally in touch with Lawrence.
So with the influence that the Manning family has on one of the greatest quarterback prospects of all time, what does the future hold for Trevor Lawrence?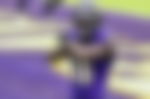 On the Peyton Manning path? 
Peyton, the older of the two brothers, was the starting quarterback at the University of Tennessee. Back in 1997, Peyton had the option to declare himself for the draft.
Manning, however, decided to hold back. He decided to play out his senior year, mainly down to the reluctance of joining a certain franchise. That franchise being the New York Jets.
The same New York Jets who are currently in pole position to draft Trevor Lawrence. Peyton went on to join the Indianapolis Colts in 1998 and won them a Super Bowl in 2007. He later signed with the Denver Broncos in 2012 and won a Super Bowl with them as well.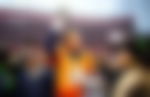 Peyton's younger brother, Eli, too, had decided not to sign for the San Diego Chargers (present-day Los Angeles Chargers) back in 2004. His draft, however, was much more theatrical, involving a trade deal with San Diego for Phillip Rivers. And with an added bonus of Big Ben Roethlisberger in the mix, the 2004 quarterback draft class was truly a spectacle in itself.
While an Eli-Esque draft class seems unlikely, a more Peyton-like route might not be that improbable for Lawrence.  
Tank for Trevor, and still get no Trevor?
Jets fans have been ecstatic ever since the opportunity of drafting him during the 2021 NFL draft knocked on their doors. There's just one problem stopping them from truly living out their dream.
Lawrence, pursuing his major in Marketing from Clemson, is yet to declare for the draft. If he chooses, he can play out his senior year in college and declare for the draft in 2022.
Lawrence is currently a front-runner in the race for the prestigious Heisman trophy as well this season.  
ADVERTISEMENT
Article continues below this ad
While a decision to ditch the draft could raise a lot of eyebrows, Lawrence would be well within his rights if he does so. After all, Peyton Manning did it. And he ended up with 2 Super Bowl rings. Will Trevor Lawrence 'pull a Manning', or take the road less trodden, only time will tell.
ADVERTISEMENT
Article continues below this ad