NFL Fans Baffled With Nick Chubb Squatting 675 Pounds Without Safety: "Why Are Professional Athletes Training Like This?"
Published 05/10/2022, 3:18 PM EDT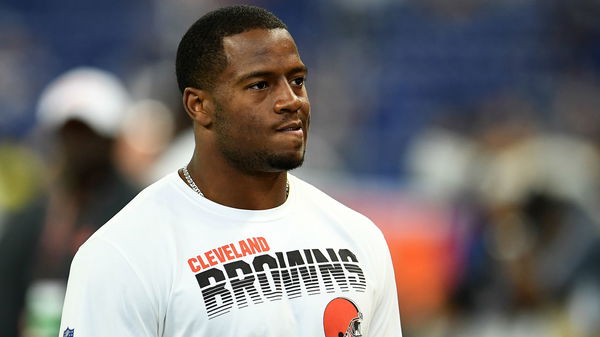 Nick Chubb, the running back of the Cleveland Browns, is among the best RBs in the league. He is a crucial part of the Browns' offense, as he has terrorized many opposition defenses.
The Cleveland Browns had drafted Chubb from Georgia with the 35th overall pick in the 2018 NFL Draft. Since then, he has been a top player for them. He is well known for his speed and strength, which helps him to get past the defense while carrying the ball.
ADVERTISEMENT
Article continues below this ad
Most of the running backs of the NFL are seen putting immense work in the Gym. They have a tough workout, which enables them to excel on the field. This is because Running Backs take a lot of hits during the game. As a result, they need to work on their speed, strength, and explosiveness to excel in their position.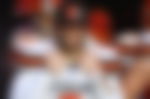 Nick Chubb was recently spotted squatting 675 pounds in the Gym without any belt. The amount of weight he was lifting while doing the squats was immense, and it's not normal for an athlete to do that. Moreover, the NFL Fans on Twitter were baffled after seeing this, as they think that professional athletes should not lift this much to avoid injuries.
Here is how they reacted on Twitter:
Immense strain on the low back when he flexes forward. Hyperlordosis. Makes lower discs very vulnerable to injury. But hey….everyone is clapping so it must be good.

— RWC (@Angrydoc24) May 9, 2022
Why are professional athletes training like this? Professional strength coaches should be trying to decrease spinal load. Chubb's chances of injury goes up after stuff like this… These dudes are not power lifters.

— Cam Kennedy (@camkennedy13) May 9, 2022
While some people criticized Chubb for lifting so much weight, others were simply left stunned by his effort in the Gym.
Nick Chubb is ready to work with the new Browns' offense
ADVERTISEMENT
Article continues below this ad
The Cleveland Browns offense has a very different look for the next season. At the quarterback position, it will be Deshaun Watson instead of Baker Mayfield. Whereas, Amari Cooper has replaced Jarvis Landry as the primary WR of the team.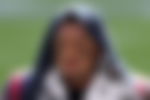 Nick Chubb will certainly enjoy being part of a better offense. However, expectations will be very high from him, considering the team has put better personnel around him. Even though Deshaun might miss some games at the start of the season, the Browns will have playoff aspirations this year.
ADVERTISEMENT
Article continues below this ad
They did make it to the playoffs two seasons ago, where Baker Mayfield led them to a win in the Wildcard game. As a result, Deshaun Watson, who will be returning to play on the field will also have immense pressure on him.
Watch This Story: How Tall is Tom Brady? Is He Taller Than Michael Jordan?