NFL Fans Believe Russell Wilson Is No Longer the Face of Denver Broncos as Is Evident From Their Ravens Pre-game Promo
Published 12/04/2022, 3:46 PM EST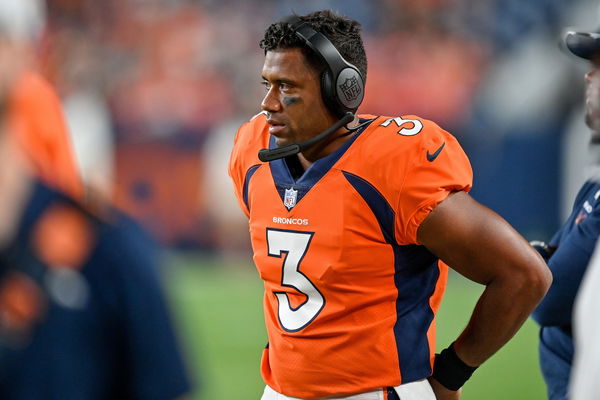 Russell Wilson and the Denver Broncos have had a forgettable season this year. After a record-breaking trade from the Seahawks this off-season, Wilson promised good things for Denver. However, he failed to live up to that expectation. Now, it seems like his own team is not supporting him anymore. On more than one occasion, many saw his teammates having a go at him.
ADVERTISEMENT
Article continues below this ad
Despite showing great professionalism, many were not happy with the Broncos' poor season record. Earlier, the Broncos' Twitter account posted the promo for the Ravens match-up. Interestingly, they put LB, Alex Singleton's picture beside Lamar Jackson's photo.
Fans react to Broncos' social media account omitting Russell Wilson from their promo
NFL insider Dov Kleiman retweeted that and in the caption, he wrote, "The actual #Broncos put an LB next to Lamar instead of Russell Wilson in their promo, this can't be an accident."
After seeing this, many fans commented on the post. One fan joked:
One particular fan made fun of Wilson's "Broncos Nation, Let's Ride" comment.
Guess now it's "Broncos nation, Let's Hide" 😂🤣😂

— Dez Christopher (@MyYamiDez) December 3, 2022
Another fan troll the 'Let's ride' slogan.
Shouldn't they also ditch the Let's Ride slogan? Not working so well.

— Wes Thompson (@WesRide73) December 4, 2022
One more fan posted about the slogan.
They still threw a Let's Ride in there though, feel like they need to retire that and start over

— Mark, Sauce Gardner Fan Club President (@msdos84) December 3, 2022
One Twitter user feels Wilson is the most hated man in Denver.
It's definitely not. He's probably the most hated man in Denver, Dov.

— Brad (@BradTheLionsFan) December 3, 2022
Another Twitter user made fun of the admin for putting Alex Singleton.
Meanwhile, a few fans took a shot at the NFL insider, Kleiman, for looking too much into it.
One more fan clarified that the Broncos' Twitter account does that regularly.
Horrendous reach, if you looked at more than one of these posts, you'd realize it's a regular thing for the Broncos media team to use an offensive and defensive player from each team. Russ is only in like one of them, and wasn't even in the week 1 matchup vs Seattle… pic.twitter.com/oIYn1GwKo2

— jaaaaxyn (@jaxxxxyn_) December 4, 2022
On the other hand, the admin of the Broncos' Twitter account posted a clarification tweet, possibly taking a shot at the NFL insiders.
Looks like we made some new friends with our game poster!

Shoutout to the real fans who know we do this every week & always feature a different player.

This week, it's our leading tackler @alexsingleton49.

🧡, Admin https://t.co/U0q4iyCFuu

— Denver Broncos (@Broncos) December 3, 2022
Despite the clarification, fans are still not happy with Wilson, as the Broncos are on a three-game losing streak.
Russell Wilson's performance so far
ADVERTISEMENT
Article continues below this ad
Overall, they lost 8 games already this season, which practically means that they are pretty much out of the playoff race. In those 8 games, Wilson performed really poorly; overall the 34-year-old QB had recorded only 8 touchdowns in 10 games, throwing 2369 yards.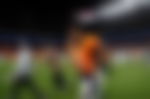 If they lose against Jackson's Ravens, the season will be pretty much over for them. Earlier, many experts already suggested the Broncos shut down Wilson and a bunch of their star players.
ADVERTISEMENT
Article continues below this ad
Now, it will be interesting to see how many games it will take before they decide to shut down.
Watch This Story: Look like Russell Wilson's Broncos are in self destruct more after defensive player seemingly shouts at $250 million QB
Edited By: Deepika Bhaduri