Cleveland Browns QB Baker Mayfield Receives Death Threats Following Loss To Green Bay Packers
Published 12/31/2021, 11:26 PM EST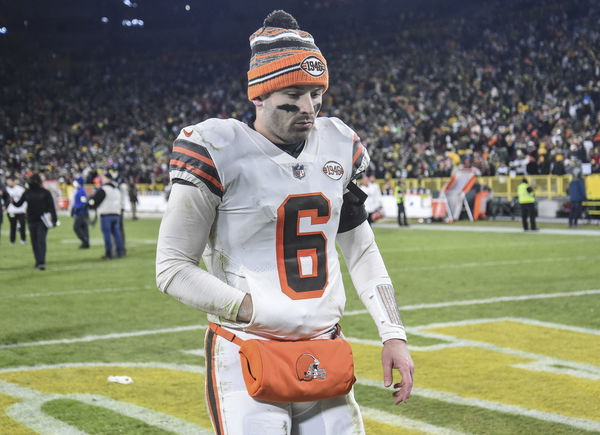 ---
---
Cleveland Browns QB Baker Mayfield and his wife were recently the victims of death threats on social media. The Browns succumbed to a 24-22 loss to the Green Bay Packers in their last outing. The backlash from the so-called Browns fans has been targeting Mayfield for his recent underwhelming performances.
ADVERTISEMENT
Article continues below this ad
The Browns QB completed 21 of his 36 pass attempts recording 222 yards for 2 TDs and 4 INTs. The 4 INTs made due to his errors really hampered the Browns and their chances of victory. It was Mayfield's wife Emily, who disclosed her concerns about the thinking of certain Browns fans on Instagram.
ADVERTISEMENT
Article continues below this ad
She sympathizingly states, "I pray for those of you who even think those thoughts, let alone type them out." While Baker stated, "It's hard for me to say not to listen to it because I have quite a bit of experience of hearing a lot of opinions on the outside coming in."
On the personalized nature of criticism he confesses, "So it's hard when it comes down to somebody that you love, that you care about. She's not able to change some of the outcomes of the game — or any at all."
Baker Mayfield: "Keyboard Warriors with Empty Threats"
Baker represents a brave attitude while stating, "So it's just one of those things where we're in a world today in a society that there's a lot of keyboard warriors that make empty threats and things like that."
While the Browns are in the middle of issues on the pitch, Mayfield's personal life is gaining center stage. It is a very disappointing situation for every NFL fan, who supports their favorite teams in stadiums. The negative sentiment towards Mayfield only increases doubt within the athlete over who his supporters and haters are.
ADVERTISEMENT
Article continues below this ad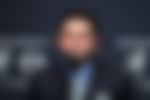 The positive side of this terrible occurrence is the reaction of the Mayfield family, who only hoped for positive reformation upon these culprits. There needs to be an inclusion of proper monitoring by the league into such miscreant acts on social media.
Similar incidents have enveloped the Sports World quite recently, and surveillance of such activities has become really important. In a world where there is still the presence of a divide over sex, race, religious and political beliefs, the fans need to unite and forget these differences.
ADVERTISEMENT
Article continues below this ad
Fans are free to voice their opinions until it is based on professional performances and don't envelope into personal hatred. These are some aspects that NFL fans are responsible to maintain and spread for everyone around the globe.