NFL Fans Enraged After Russell Wilson Fails to Show Up Once Again With Broncos Crumbling Against Las Vegas Raiders
Published 11/21/2022, 6:30 PM EST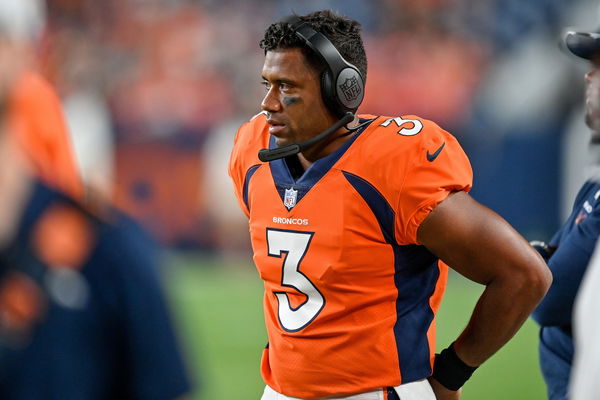 What was supposed to be a bright day for the Denver Broncos turned gloomy because of their sudden loss against the Las Vegas Raiders. This, as always, did not sit well with the NFL fans who went on to incessantly grill starting QB, Russell Wilson.
ADVERTISEMENT
Article continues below this ad
Fans bashed the nine-time Pro Bowl QB on Twitter.
ADVERTISEMENT
Article continues below this ad
A meme about DangeRuss' 'ride' popped up.
A famous scene from the sitcom 'The Office' showed how the Seattle Seahawks are reacting to their decision to let the QB go.
In the game against the Las Vegas Raiders, fans saw Wilson stepping up. The team had the lead in the beginning, however, fell flat as the game moved ahead.
The fact that Russell Wilson played a really good game and we got the exact same result as we've been seeing should tell you all you need to know about who's the problem in Denver.

— Jeffrey Essary (@JeffreyEssary) November 21, 2022
The Russell Wilson trade will go down as the worst trade in the history of sports

— Denver Broncos 365 (@DailyBroncos) November 21, 2022
Fans are mistaken in believing that the Broncos quarterback is not being affected by the losses.
There's no use of potential, according to Russell Wilson 
Something incredible happened at the start of the game. There was hope, there was sunshine. The Denver Broncos scored a touchdown on the first drive. That hasn't happened before. 
The head coach, Nathaniel Hackett, who is under a lot of pressure, gave the play-calling duties to Klint Kubiak. In the beginning, it looked like something positive was going to come out of the incompetent offense. 
ADVERTISEMENT
Article continues below this ad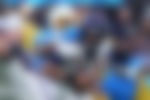 In the opening drive of the matchup, Denver covered 92 yards on seven plays. Therefore, they established a lead of 7-0. After that, the Orange Crush scored a field goal. Lead quarterback Russell Wilson went 3-3 for 64 yards. One could see that the team was delivering and using its potential to the max. The potential that the team had already possessed since Wilson joined. However, slowly, there was less delivery and only potential.
Denver had to heavily payback for the Melvin Gordon fumble at the Raiders' three-yard line on the third down. 
ADVERTISEMENT
Article continues below this ad
The former MVP QB said. "We have one of the best defenses in the world. We have really good potential on offense, but potential doesn't mean anything. It just means we haven't done it yet.." A serious and interesting question was posed after the game. Is the offense inefficient under the guidance of Nathaniel Hackett or Russell Wilson?
Watch this story: Tom Brady Went to The Same High School As This Controversial MLB Hall of Famer Who Was Also A 14x All-Star