NFL Fines Dallas Cowboys HC Mike McCarthy With $150,000 Over Two Years For OTAs Being "Too Physical"
Published 06/17/2022, 10:30 PM EDT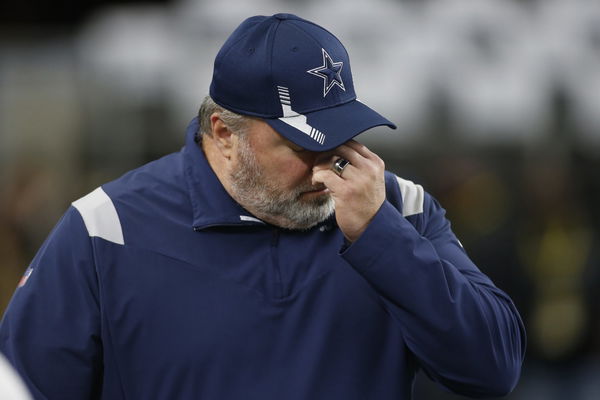 The start of a new NFL season has a 'fine' feeling for the Dallas Cowboys head coach Mike McCarthy and his training methods. McCarthy was feeling the heat for violating rules regarding offseason practices while paying dearly for his efforts. While McCarthy will be put to the sword by the league, the franchise will be immune to punishment, unlike last season.
On Thursday, NFL Network's Mike Garafolo was reporting that the Cowboys' HC will be paying a $100,000 fine while getting docked an organized team activity for 2023. They were being punished for holding practices deemed too physical by the NFL.
ADVERTISEMENT
Article continues below this ad
In 2022, they become the second team after the Chicago Bears and head coach Matt Eberflus to be charged.
For the second straight year Mike McCarthy was fined by the NFL for having practices that were deemed too physical, according to owner Jerry Jones. After being fined $50,000 last year, McCarthy was docked $100,000 and the Cowboys have lost an organized team activity for 2023.

— Todd Archer (@toddarcher) June 16, 2022
The fines were being exercised because of OTAs, with live contact being barred by the collective bargaining agreement. McCarthy will have been feeling a sense of Déjà vu, as he will lose both money and OTA session again. In 2021, the Cowboys were among three NFL franchises that had to pay fines, with the franchise paying $100,000.
Dallas Cowboys and Mike McCarthy are ready to get this show on the road
With the end of their spring workouts, the Cowboys will return to work in July. The next month will kick off with their annual training camp pilgrimage to Oxnard, California. Following the end of preseason training and games, the franchise will look to again dominate the NFC East division in 2022.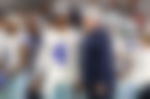 ADVERTISEMENT
Article continues below this ad
While they have been a force in the regular season, the postseason has been far from home for the Cowboys. They exited another NFL postseason in recent memory without a playoff game victory. Cowboys fans remain miles away from celebrating winning a Super Bowl title.
The pressure will be well and truly on the franchise to break their slumber of not winning the big one since the mid-1990s.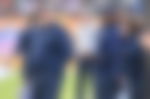 ADVERTISEMENT
Article continues below this ad
In the upcoming NFL campaign, McCarthy and the 'Boys will be determined to break this annoying streak. They will aim to break past their ceiling of making the playoffs. The 2022 NFL campaign will present another opportunity for the Cowboys Nation to cheer on their favorite stars. They will dream of winning the Vince Lombardi Trophy in the upcoming season.
Watch This Story: Rob Gronkowski, Tom Brady, And Odell Beckham Jr's Involvement In Crypto Becomes Butt Of Jokes From The Onion