NFL Hall of Famer Believes Packers Must Cough up 'Mahomes Money' to Keep Hold of Aaron Rodgers
Published 05/10/2021, 2:21 PM EDT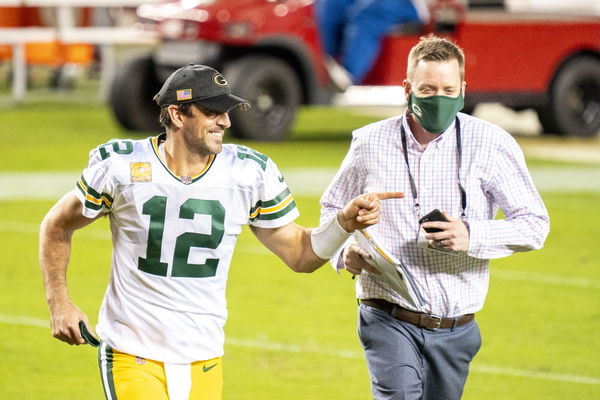 ---
---
The Green Bay Packers find themselves in a bit of a soup. The team is at loggerheads with its franchise quarterback Aaron Rodgers. The 2020 NFL MVP winner has reportedly been discontent with proceedings at the Packers camp for quite some time now.
ADVERTISEMENT
Article continues below this ad
And the reason behind this is believed to be the organization not doing enough to ensure Rodgers remains their starting QB for the future.
From the drafting of QB Jordan Love in 2020 to not working out a contract extension over the offseason, the Packers have done little to dispel this belief. And now with Rodgers reportedly wanting out, the pressure is on the Packers to win him back.
ADVERTISEMENT
Article continues below this ad
Aaron Rodgers will demand the big bucks
During a segment of Undisputed, NFL Hall of Famer Shannon Sharpe said that if it's a contract extension that Aaron Rodgers wants, it's got to be one that is in excess of 3 years.
"If it's a contract extension, that Aaron wants, its gonna have to be in excess of three years. He's not going to with a contract that goes from 2021 to the 2022 season. It's going to have to go beyond that," said Sharpe.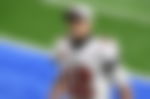 The former tight end also said that to land Aaron Rodgers, the Packers are going to have to cough up a bumper deal. A deal similar to that of Kansas City Chiefs superstar Patrick Mahomes.
"It's going to have to be Patrick Mahomes money. It's not going to be Dak Prescott money. He has this year left.
"So you're probably looking at another three years. So probably $175 million, something around $46 million per year. That's what he's going to be looking to get."
ADVERTISEMENT
Article continues below this ad
Patrick Mahomes is currently the best-paid player in the league. The Chiefs quarterback is seen as the face of the NFL for the years to come. At the age of 25, the QB is already an MVP winner and Super Bowl champion.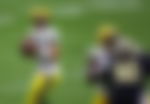 Thus the Chiefs signed him to a whopping 10-year deal worth north of $500 million. Cowboys quarterback sensation Dak Prescott too recently signed a 4-year deal worth $160 million after facing a contract embargo of sorts himself with his franchise.
ADVERTISEMENT
Article continues below this ad
While Mahomes and Prescott are both under 30, Rodgers is going to turn 38 in December this year. Thus despite being one of the best in the league, one could argue whether spending that heavily on an aging quarterback would be a good idea.