NFL Hosts Discuss Ideas for a Football Version of The Last Dance
Published 05/15/2020, 11:06 AM EDT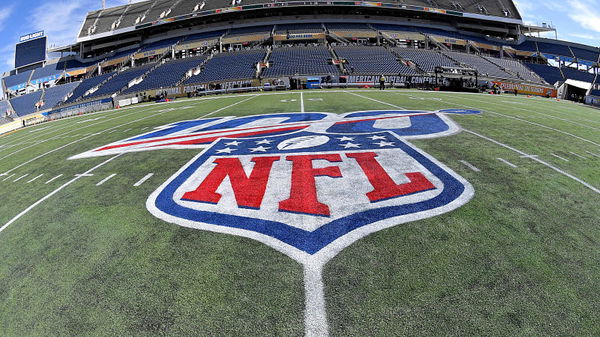 ---
---
Over the past few years, sports documentaries have risen in popularity, especially in the streaming service medium. Docu-series like Manchester City: All or Nothing, Sunderland Til I Die and Formula One: Drive to Survive, received much fanfare. Now, the latest docu-series to join them is The Last Dance. In light of the series' popularity, some NFL hosts wondered if a similar series can be made about any team.
ADVERTISEMENT
Article continues below this ad
For the uninitiated, The Last Dance tells the story of the legendary Michael Jordan in his prime. The series also co-stars his teammates, Scottie Pippen and Dennis Rodman. Now, there have been plenty of movies based on American football and the NFL, but the popularity has not been this high.
ADVERTISEMENT
Article continues below this ad
Who are the best candidates for an NFL Netflix series?
ADVERTISEMENT
Article continues below this ad
Recently, NFL journalists, Peter Schrager and Nathaniel Burleson spoke about their NFL series wish list. Schrager declared that he would love to see the Dallas Cowboys team of the 90s. However, Burleson revealed his desire to see the 1994 San Franciso 49ers team being portrayed in a docu-series.
Burleson insisted that that team had a 'lot of storylines', which makes it one of the best candidates. He cited the example of Steve Young, who was trying to get out of Joe Montana's shadow. However, Schrager countered with the notion of Charles Haley, who he dubbed as a 'rare breed'.
All said and done, it would actually be quite interesting if somebody tapped into the NFL market with another docu-series. Manchester City's All or Nothing documentary series is an Amazon original. Meanwhile Sunderland Til I Die, Formula One: Drive to Survive, and The Last Dance, are all Netflix productions.
ADVERTISEMENT
Article continues below this ad
So, any one of these streaming services could race to create an NFL series. The best part is that, such a gamble can end up paying off if it helps attract new fans to the NFL