NFL Insider Feels Not Restructuring Aaron Rodgers Contract a Signal of Packers Moving on From QB
Published 03/20/2021, 3:26 PM EDT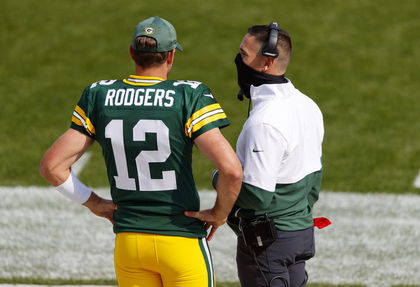 ---
---
Before the start of the 2020 NFL season, many felt that Aaron Rodgers was on the last leg of his time with the Green Bay Packers. And the drafting of rookie QB Jordan Love only further solidified that belief.
ADVERTISEMENT
Article continues below this ad
But Aaron Rodgers hit right back with a season to remember. Racking up over 4,000 passing yards, the QB got 48 touchdowns to win the 2020 NFL MVP award at the age of 37. His 3rd-time as the league's best player.
But despite his performances, an NFL insider feels that the Packers franchise is still keen to move on from Rodgers.
ADVERTISEMENT
Article continues below this ad
Could Aaron Rodgers be moving on from Packers?
During a segment of ESPN's Get Up, NFL insider Dan Graziano talked about Aaron Rodgers' future with the Packers franchise. And while talking about it, he said it's important to consider the QB's contract situation.
"The idea was to go year-to-year. And we pinpointed after the 2021 season as the most likely opportunity for the Packers to move on if they wanted to trade Aaron Rodgers and go to Jordan Love. And the lack of a restructure keeps that alive," he said.
"So they're still signaling by not doing it. Even though they restructured a whole bunch of other guys and they needed to get under the cap.
"They're still signaling a likely intention to kind of go year-to-year with Aaron Rodgers at this point and see how it goes for him and for Jordan love," he added.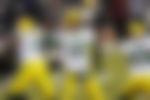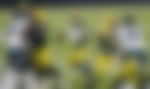 Rodgers is set to receive his $6.8 million roster bonus for the 2021 season very soon. Something that restructuring would help the Packers reduce their cap hit for the player. But if a restructure is not done, Graziano believes it's a sign of the Packers being willing to move on.
ADVERTISEMENT
Article continues below this ad
"He's got a $6.8 million roster bonus. So after that the restructure will save them about $5 million less than it otherwise could have. Could still happen if they need to.
"But as long as they don't, then there's no change in the flexibility of that contract… And it's entirely possible that they move on after this year depending on how it goes."
Given how things stand, do you feel Aaron Rodgers will still remain a Packer come 2022?
ADVERTISEMENT
Article continues below this ad