NFL Insider Highlights Key Date When Aaron Rodgers Trade Saga Could Take a Significant Turn
Published 06/05/2021, 12:30 PM EDT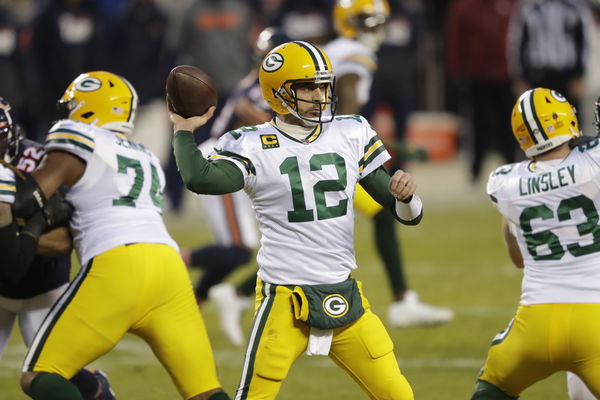 ---
---
Aaron Rodgers missed the Green Bay Packers' OTAs to go on vacation with his fiancée Shailene Woodley in Hawaii. Apparently holding off due to differences with the Packers front office, question have been raised whether or not Rodgers will turn up for the side's mandatory minicamp set to take place next week. 
ADVERTISEMENT
Article continues below this ad
The quarterback who reportedly is seeking a trade away from the franchise would lose a hefty chunk of change if he decides to do so. But many believe Rodgers is resolute. There's simply no going back anymore. 
That could well be the case. Rodgers has earned millions over his 15-year stint with the Packers. And losing out on a couple of thousand dollars won't really make much of a difference to his bank account. 
ADVERTISEMENT
Article continues below this ad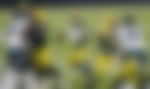 But sitting out the entire season could have serious ramifications. Something that one NFL insider believes would give the Packers the leverage headed into next season.
Aaron Rodgers could lose up to $35 million 
Appearing on a segment of Pro Football Talk, NFL insider Peter King talked about how the scenario regarding Rodgers could play it out over the weeks to come. 
Rodgers is set to fined $93,085 for missing three days of minicamp. Going forward, if the QB misses mandatory training camp as well, a charge of $50,000 would be levied. Given that training camp is expected to last 40 days, that would come to a cumulative fine of $2 million.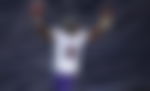 "I've said this all along when we get to the point where it's not just $50,000 a day for missing training camp. Which even a guy like Aaron Rodgers is probably going to say, 'Huh. If I miss training camp, I can't get that money back.' And that is a $2 million fine. 
ADVERTISEMENT
Article continues below this ad
So if you're Aaron Rodgers, you probably still say, 'Okay, $2 million bucks, I can do that. I'm going to force them to trade me."
The fines and money lost though will only get heftier from thereon. If Rodgers decides to skip the Packers' preseason games and sit out 2021 altogether, the QB will lose $14.7 million of his salary money. Including money from unearned signing and roster bonuses, the QB could lose up to $35 million.
"Then you get to the season. And if you don't show up, then that's when the significant money starts being lost. It's good to say Aaron Rodgers is gonna stand his ground. But I think the real time to ask this question is on August 4," said King.
ADVERTISEMENT
Article continues below this ad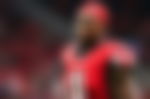 $35 million is something that perhaps a player like Aaron Rodgers would not be losing out on. But the QB is said to be quite a stubborn fellow. Whether he gulps his pride and shows up or not, only time will tell. But till he doesn't, Rodgers' bank account will have a sorry tale to tell.