NFL Insider Outlines Key Dates Which Could Signal Whether or Not Aaron Rodgers Stays in Green Bay
Published 06/01/2021, 11:30 AM EDT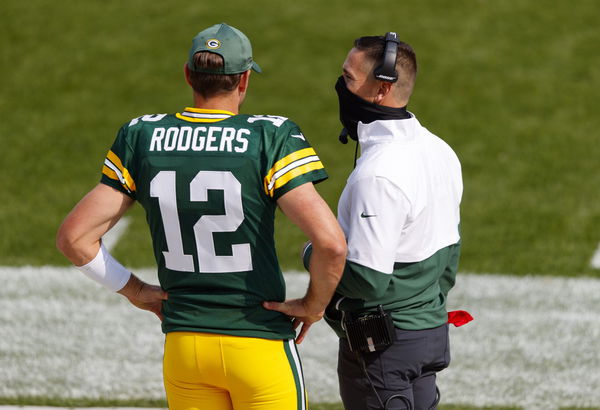 ---
---
The Green Bay Packers and Aaron Rodgers standoff continues. While the quarterback has not publicly stated that he wishes to be traded away, he has dropped hints at potentially moving on from the franchise.
ADVERTISEMENT
Article continues below this ad
With not turning up for the OTAs and instead vacationing with his fiancée in Hawaii being one of them. While attendance in OTAs isn't mandatory for players, Rodgers has never skipped them until this year.
The quarterback's cryptic responses when being asked about his future have also cast a shadow of a doubt. The Packers though remain steadfast with their decision. They aren't trading Rodgers.
ADVERTISEMENT
Article continues below this ad Many believe that the Packers front office is holding off on a trade to call out Rodgers' bluff. According to an NFL insider though, whether Rodgers truly is on the move can be figured out by his actions spread across several key dates in the months to come.   
Aaron Rodgers' no-show will signal his true intentions
During a segment of Get Up, NFL insider Dan Graziano reiterated the Packers' stance regarding Rodgers. "Right now the Packers are firm in their intention to hold on to Aaron Rodgers and try and get it fixed…
"The key dates here though are June 8, which is when their minicamp starts. It's mandatory," he said.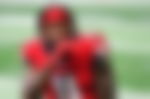 "July 27, which is the start of training camp and September 1 game. If he's still not there at any or all of those mileposts, then that's when the Packers can become convinced he's serious. He doesn't want to play for us anymore. Maybe we do have to look into trading him," he added.
Graziano though stated that till these key milestones are hit, the Packers are unlikely to move on from Rodgers.
"Right now, they (Packers) need to see proof of that before they decide to go ahead and make this move."
ADVERTISEMENT
Article continues below this ad
 The Packers stand on a slippery slope. With multiple teams interested in making a move for Rodgers, they must ensure that they do enough to convince their star QB to stay at Lambeau Field.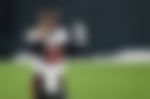 Losing out the reigning NFL MVP will surely affect their chances of making a run for the Super Bowl. As things stand, a lot of uncertainty shrouds the future of Aaron Rodgers.
ADVERTISEMENT
Article continues below this ad
To better put it, NFL fans will be glued to their seats to see how this "beautiful mystery" unravels.