NFL Insider Provides Update on Thumb Injury Sustained by Jared Goff
Published 12/28/2020, 8:03 AM EST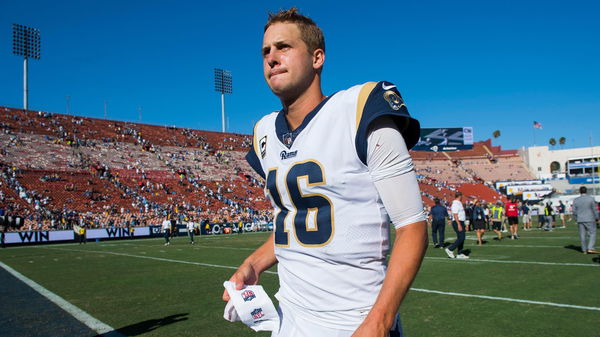 In the game against the Seattle Seahawks, Los Angeles Rams starting quarterback Jared Goff suffered a broken and a dislocated thumb.
While the team slumped to a 9-20 defeat at the hands of the Seattle Seahawks, questions lingered over Goff's availability for the rest of the season.
With the Rams still in the Playoffs race, Goff's availability will be crucial if the side is to secure their spot in the postseason.
ADVERTISEMENT
Article continues below this ad
Jared Goff is not ready to back down
Jared Goff is no quitter. The quarterback drafted in from the University of California, Berkeley, had endured a difficult start to his career in the NFL. But the QB rallied back to prove that he is the man for the quarterback job at the Rams going forward.
According to NFL insider Ian Rapoport, Goff is determined to fight through the pain.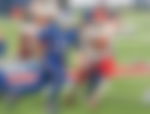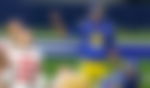 While more test results are needed to make the final call on his availability, Goff is a tough cookie. The dislocation was there for everyone to see.
Goff simply popped the dislocated thumb back in and carried on with the game. The injury, which took place in the 4th quarter of the game, took place when he hit his throwing hand against a helmet.
Who if not Goff for the Rams?
If Goff is sidelined eventually due to the injury, the team would have to fall back on backup John Wolford. The 25-year-old quarterback has limited experience of playing in the NFL.
If called upon, Wolford would have the massive responsibility of not filling in for Goff but guiding the Rams to the Playoffs as well.
ADVERTISEMENT
Article continues below this ad
Following the side's second straight defeat, the road to the Playoffs is difficult but not impossible. A tough tie against fellow playoff hopefuls Arizona Cardinals awaits in their final game of the regular season.
A win there would be enough to get to the Playoffs yet again. A Green Bay Packers win against the Chicago Bears on the final gameweek too would be enough to get the Rams through to the postseason.
ADVERTISEMENT
Article continues below this ad
But even if the Rams can manage to get themselves to the Playoffs, without Goff, a deep playoff run seems highly unlikely.