NFL Insider Reveals Why New England Patriots Shouldn't Give Up Draft Picks This Off-Season
Published 03/14/2021, 4:09 PM EDT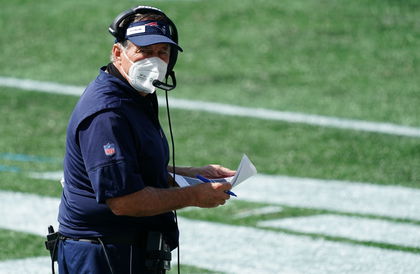 ---
---
The New England Patriots have a lot of decisions to make this off-season. After a dismal performance last year, Bill Belichick and the Patriots will be looking to bounce back this year.
ADVERTISEMENT
Article continues below this ad
Despite his struggles last season, the Patriots took the chance and re-signed Cam Newton to a new deal. But one analyst warns them not to give up their draft picks this offseason.
NFL analyst and Patriots insider Tom Curran was a guest on the Rich Eisen show. He believes that the New England Patriots should be careful this year, keeping their prior track-record in the off-season, especially when it comes to the wide-receiver positions, in mind.
ADVERTISEMENT
Article continues below this ad
The Patriots need to be careful about the decisions they make with respect to player acquisitions.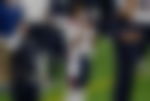 "As you look at the New England Patriots, you've done so poorly in the draft. At wide receiver and tight end, you've either ignored it or swung and missed so frequently in the last 6 to 7 years and in free agency. So you can't be giving away draft picks at this juncture."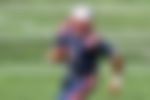 New England Patriots need to make the right moves
Curran added that the Patriots need to be very meticulous with how they approach the draft and free agency. While getting a 'sleeper' pick like Matt Jones or Trey Lance may seem attractive, the Patriots would have to give up a lot in order to acquire them. Curran didn't believe that the reward would be worth the price the Patriots would pay.
"If front seven doesn't scare anybody, they might lose Steph Gilmore. They don't have any wide receivers. They drafted two tight ends, neither of whom is going to move the needle.
ADVERTISEMENT
Article continues below this ad
"It's just, I don't think it is a great idea to go get Matt Jones or Trey Lance and give up the collateral that you will have to. Because the holes need filling."
What should the New England Patriots do this offseason? After re-signing Cam Newton, at least they have clarity as to whom they need to build their team around.
Now their challenge comes in the form of making smart acquisitions. They no longer have the safety blanket of letting Tom Brady lead them to playoff success anymore, and will have to rebuild as a franchise from the ground up.
ADVERTISEMENT
Article continues below this ad