NFL Insider Suggests That These are Three Teams Leading the Race to Sign J.J. Watt
Published 02/25/2021, 7:54 AM EST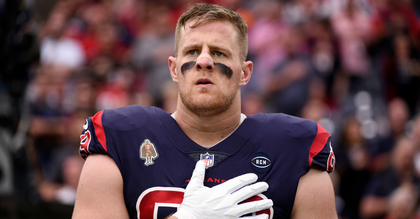 ---
---
After being cut by the Houston Texans, J. J. Watt is among one of the most sought-after players in the NFL. The former 3-time Defensive Player of The Year would be a valuable addition to any team's D-Line.
ADVERTISEMENT
Article continues below this ad
And going by reports, dozens of NFL franchises have been in touch with the player to possibly rope him in for 2021. But according to an NFL insider, there are 3 teams that currently lead the race to land Watt.
A 3-horse race for J. J. Watt
ADVERTISEMENT
Article continues below this ad
Veteran NFL insider John Clayton, during a segment of 93.7 The Fan, said that he believes that there are three teams that lead the race to sign Watt. And contrary to popular opinion, the Pittsburgh Steelers aren't one of them.
"I think it's going to be either the Tennessee Titans, Buffalo Bills or the Green Bay Packers. Probably more Tennessee or Green Bay," said Clayton.
J. J. Watt has been linked with a move to the Steelers given his 2 younger brothers, T. J. and Derek, currently play there. But Clayton seemed to spoil the party for Steelers fans who were hoping for a Watt trio.
Clayton also noted that the Las Vegas Raiders are one of the outsiders who are in the hunt for Watt.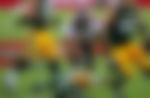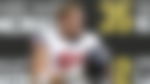 The NFL Insider's comments sparked off a raging debate online as to why other teams were no longer chasing J. J. Watt. To this Clayton later clarified that the teams he stated were the ones he believes are currently leading the race to sign Watt and not the only ones after him.
ADVERTISEMENT
Article continues below this ad
"People are misinterpreting what I said on radio today. I said Tennessee, Green Bay and Buffalo were the leading teams for J.J. Watt but not the final three.
"Watt hasn't narrowed his list. The Cleveland Browns are still in. So are the Raiders. He has a dozen teams after him," Clayton later tweeted.
People believe that Watt's final decision won't be influenced by money. Almost 32, Watt is looking to sign with a side with Super Bowl ambitions. With that in mind, which team do you believe Watt should sign for in 2021?
ADVERTISEMENT
Article continues below this ad