NFL Investigating Green Bay Packers After Aaron Rodgers' Scandal
Published 11/04/2021, 8:13 AM EDT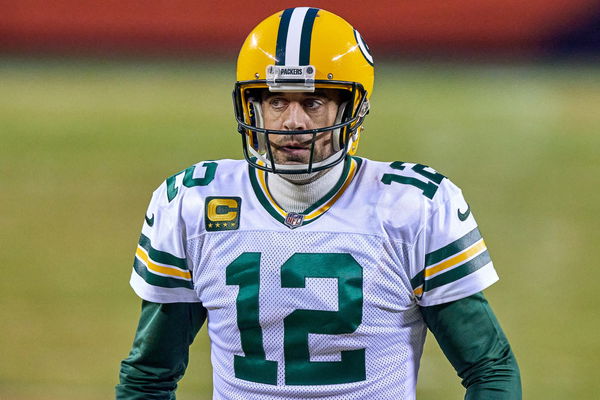 ---
---
Aaron Rodgers will miss Green Bay Packers' next fixture. It isn't a regular game, as the Packers go up against AFC kingpins Kansas City Chiefs. However, the build to the game has not been solid, especially with the news of Aaron Rodgers testing positive for COVID-19.
ADVERTISEMENT
Article continues below this ad
Aaron Rodgers' positive test under investigation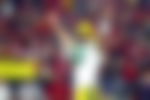 NFL regulations mandates vaccinations for players to play football. From Tom Brady to even Detroit Lions' placekicker has been vaccinated, allowing them to take the field. Rodgers, on the other hand, remained unvaccinated, leaving him susceptible to the virus. As a result, not only is his health in danger, but his teammates as well.
ADVERTISEMENT
Article continues below this ad
Along with Rodgers, several Green Bay Packers players fell victim to the virus. Davante Adams and Allen Lazard tested positive ahead of the Arizona Cardinals fixture. Three of Green Bay's most important offensive players will sit out the most important game of the season. Seeing off Arizona was one thing, but beating Patrick Mahomes is not so easy.
Or is it? Mahomes has lost touch with the football this season, putting on miserable performances. Many claim his family has jinxed the talented quarterback's game, but few will disagree that they aren't a cause for trouble. But setting that aside, Mahomes would obviously bring his A-game against the Packers.
ADVERTISEMENT
Article continues below this ad
With Rodgers out, Mahomes will avoid one nightmare that his defense would not be able to contain. Every NFL analyst knows that Aaron Rodgers vs the current Chiefs defense would be a bloodbath, and by taking him out of the equation, the scales are tipped in Kansas City's favor.
ADVERTISEMENT
Article continues below this ad
With that being said, how much of an impact will Rodgers' absence make this Sunday? Will the Chiefs overcome this gigantic hurdle and stake their claim on the AFC West? Do the Packers have enough gunpowder in their arsenal to blow up the Chiefs? We'll find out soon on Sunday Night Football. Stay tuned for more.