NFL Legend Eli Manning Donned Insane Amounts of Make Up and Cheesy Fake Name, Only to End Up Looking Like His Father Archie Manning, as He Went Undercover for College Football Tryouts
Published 09/21/2022, 10:30 AM EDT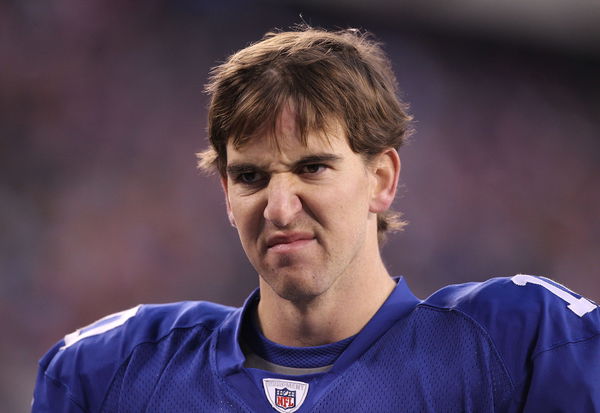 Eli Manning, the two-time Super Bowl-winning quarterback, is not fooling anyone with pasty makeup and prosthetics. The former New York Giants star wanted to show his abilities to Penn State University. To make his dream come true, he went for a "tryout" as a QB. Before doing so, he made sure he looked unrecognizable. The alias he chose for himself is hilarious.
ADVERTISEMENT
Article continues below this ad
The 41-year-old went undercover for his show, Eli's Places' latest episode. The two-time Super Bowl MVP wished to get a full walk-on experience. James Franklin, the head coach, was in on the skit. However, the coaches of the Nittany Lions did not know his identity, and he wowed them all when he scooped up the pigskin and moved it about the practice area with ease.
ADVERTISEMENT
Article continues below this ad
Eli introduced himself as his new alias, 'Chad Powers.' And interestingly, Powers resembled the former New Orleans Saints QB and father of Eli and Peyton Manning, Archie Manning. To perfect his look, Eli's fake prosthetic nose helped him appear older and more like her legendary father. One can surely see the resemblance in their noses and hair.
Eli Manning is out there showing how it's done!
Eli Manning was back on the field with the ball and showing off his throwing skills. When he entered the setting, everybody peered at him and murmured questions to each other. Many students said, "He's like 32…Bro, he is not a freshman."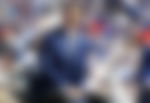 The 41-year-old clocked a 5.49 in the 40-yard sprint before scattering the football. This, around him, made everybody pay close attention. Word got around. People gathered to watch the peculiar man show his talents. During the skit, he remarked, "Not just well looking, I can throw it, baby!" He then revealed his identity to everyone. Surely, the students breathed a sigh of relief because they did not have to face the future Hall of Famer.
ADVERTISEMENT
Article continues below this ad
At the end of the try-out, James Franklin gave the news that Chad Powers sadly did not make the cut because his number were not as impressive. More importantly, he was ineligible because he was Eli Manning.
ADVERTISEMENT
Article continues below this ad
Watch this story: Tom Brady Went to The Same High School As This Controversial MLB Hall of Famer Who Was Also A 14x All-Star