NFL Legend Explains How the $10 Billion Worth Dallas Cowboys Is Now the Identity of Jerry Jones and Why He Won't Sell It
Published 06/22/2022, 1:24 PM EDT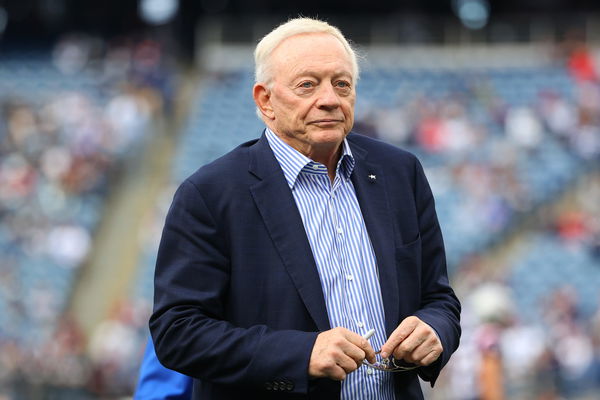 The Dallas Cowboys are the most valuable sports franchise in the world. Their owner, Jerry Jones himself, is a very prominent person. Recently, there were talks regarding a potential sale of the franchise.
Former NFL player and current Fox Sports Analyst Shannon Sharpe, on his show Undisputed, talked about why he thinks Jerry Jones will never sell the franchise. He claimed that the Cowboys are now the identity of the billionaire owner.
ADVERTISEMENT
Article continues below this ad
Shannon Sharpe said, "Jerry had money, but it was when he became the owner of the Dallas Cowboys that all of a sudden Jerry Jones became the household name into the American lexicon… Without the Cowboys, what is Jerry Jones Skip? He ain't got no radio show, He got no tv show, he can't pick no players, he can't hang out with nobody,"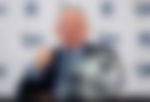 He added, "So, Jerry would never ever sell the Cowboys, and there is no amount of money that someone could give him that could replace the joy the excitement the entertainment that he gets from owning the Cowboys." Shannon said, "Everything Jerry Jones is Skip is tied to the Dallas Cowboys."
Shannon Sharpe has been a part of the NFL. He knows a lot about what the Cowboys mean to Jerry Jones. The former Broncos' TE's views on why Jones will never sell the franchise might be true.
Jerry Jones hasn't tasted much success with the Dallas Cowboys lately
ADVERTISEMENT
Article continues below this ad
Even though the Dallas Cowboys are the 'America's team', they haven't had much success this century. Their last Super Bowl win was in 1996. It has been over 26 years since they were the best team in the NFL.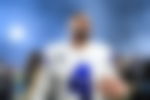 Jerry Jones tasted immense success with the Cowboys in the 1990s. Things haven't been the same for them since then, but still, their fans are loyal to them. The Cowboys had a decent outing last year where they brought faith back in the fans.
ADVERTISEMENT
Article continues below this ad
Watch This Story: From Antoine Winfield Jr to Patrick Surtain II; Recalling NFL Stars With Legendary Fathers Who Played in the League on Account of Father's Day
Unfortunately, they lost to the San Francisco 49ers in the NFC Wildcard game, but still, last season was pretty good for them. With what we saw last year, things are looking in the positive direction for Jerry Jones and the Cowboys. Hopefully, for them and their fanbase, they'll win a Super Bowl soon.