NFL Reporter Suggests That Chicago Bears Are Ready To 'Take a Big Swing' for Russell Wilson
Published 03/14/2021, 2:13 PM EDT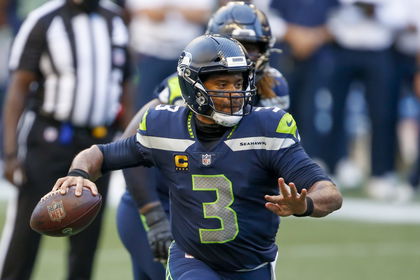 ---
---
It's no secret that Russell Wilson is not happy with how things have been going down in Seattle. The Seahawks QB publicly criticized his O-line and reportedly even stormed out of a room after his ideas for fixing Seattle's offense were dismissed by his coaches.
ADVERTISEMENT
Article continues below this ad
Even his agent has publicly listed the names of franchises that the player would be willing to go to if a trade deal is sought. This has prompted many to believe that Russell Wilson may have played his last game as a Seahawk.
More interestingly, among the names listed by Wilson's agent as potential landing points for the QB, the Chicago Bears are one of them. And by the looks of it, they're keen on bringing Wilson to the Windy City.
ADVERTISEMENT
Article continues below this ad
Chicago Bears ready to go big for Russell Wilson
With the Bears reportedly interested in acquiring Wilson, NFL reporter Jeremy Fowler talked about the recent developments regarding the possible move on ESPN's SportsCenter.
"The expectation league-wide is that Chicago's going to try to take a big swing here at getting Russell. Now, Seattle has given no clear indication that they are going to trade him. Russell Wilson himself still does not expect to be traded," said Fowler.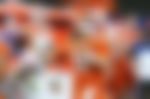 "But Chicago's going to at least try to make that change and put together a package. That's what most people around the league do expect," he added.
One things that works in Chicago's favor is the fact that Wilson apparently is drawn by the city and franchise as well.
"I'm told Russell Wilson is intrigued by Chicago's market, offensive-minded head coach and emerging offensive line," said Fowler.
ADVERTISEMENT
Article continues below this ad
While Wilson remains the Bears' primary target, Fowler stated that the franchise is looking at alternatives as well.
"Make no mistake, Chicago has scoured the Earth the last few weeks looking for their quarterback options. They're looking at everything, trade, free agency, draft," said Fowler.
With many believing that the base of a Russell Wilson trade involves at least three first round draft picks, do you feel the Bears have the draft capital to pull this one off?
ADVERTISEMENT
Article continues below this ad