NFL Star Von Miller Was Once Fined $15,000 for 'Too Much Farting' during Team Meetings
Published 05/25/2022, 2:20 PM EDT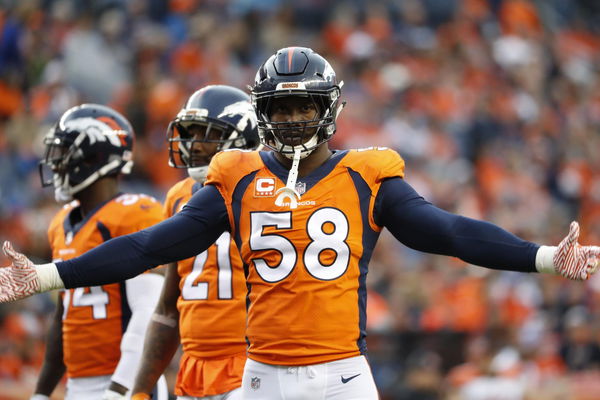 Buffalo Bills outside linebacker Von Miller has been notorious for more than his dominating performances on the defensive side of the ball. But it was more about bodily functions rather than his physical capabilities. In 2015, the former Broncos player had to pay a steep fine for something he had no control over. Miller was notorious for his flatulence during team meetings. It was a unique situation and the team found a different way of dealing with it. The team was trying everything towards discouraging Miller's poor habit.
According to reports from ESPN's Darren Rovell, Miller was drawing $500 fines for every uncontrollable flatulence in the locker room. It had accumulated to possibly $15,000, according to some media outlets throughout the season. The issues with Miller's control regarding the flatulence potentially made his pockets feel a little lighter.
ADVERTISEMENT
Article continues below this ad
He has a prior history of jumping into such troubles as was revealed to Denver Post's Nicki Jhabvala in 2015. The former Super Bowl champion admits that he has trouble keeping his flatulence to himself and considers not letting them go to be unhealthy. The Bills fans and players will hope that Miller has begun to have some control over his flatulence recently.
Von Miller can't help it!
Miller's gas problems did follow him into his celebrity stardom during his appearance on the Dancing With The Stars in 2016. During his run on the show, his dance partner Witney Carson McAllister was facing the same problems. Despite her attempts to dissuade Miller, the Bills OLB couldn't seem to aid her efforts.
Apart from his gas problems, the Bills have got a real asset in the veteran OLB as he adds veteran experience. He has been making his presence known since his first training sessions. He also was motivating the young Bills players to be the best versions of themselves.
ADVERTISEMENT
Article continues below this ad
Miller adds more stability to one of the top NFL defenses with a middling pass rush.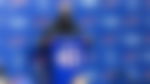 ADVERTISEMENT
Article continues below this ad
Miller seems to be looking forward to the huge talents within the Bills roster as he looks forward to another exciting NFL season. The franchise will be hoping for more substance than gas from Miller next season. They will be looking to push themselves into Super Bowl contention in 2022.
Watch This Story: Quarterback Sensation Josh Allen Bluntly Warns Vets Tom Brady & Aaron Rodgers Ahead Of 'The Match'