Twitter Goes Berserk as JJ Watt Shocks Everyone and Signs with Arizona Cardinals
Published 03/01/2021, 2:23 PM EST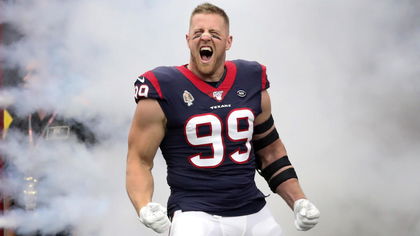 ---
---
JJ Watt now has a new team. After weeks of speculation, JJ Watt signed with the Arizona Cardinals. It was a shock move from Watt, who had not let anything from his camp get out.
ADVERTISEMENT
Article continues below this ad
Earlier in the day, it appeared that Watt updated one of his social media platforms to indicate that he was going to choose between 3 teams – the Buffalo Bills, Cleveland Browns, or the Green Bay Packers. However, that was rubbished by Watt himself.
But in a classic Watt move, he decided to pull a fast one on fans. Watt revealed on Twitter earlier today that he was signing with the Arizona Cardinals.
ADVERTISEMENT
Article continues below this ad
After his earlier sign, few expected him to join the Cardinals. But fans are welcoming of his move, especially given the implications. Watt will be reuniting with former Texans' teammate DeAndre Hopkins in Arizona.
*JJ Watt has narrowed his choices to the Browns, Packers and Bills*

JJ Watt: *signs with the Cardinals*

Browns, Packers and Bills: pic.twitter.com/0I8uHeyXSN

— NFL Memes (@NFL_Memes) March 1, 2021
Watt asked for his release from the Texans earlier this month. The franchise granted him his wish, and Watt became a free agent.
It was a surprising move from Watt, who had found great success during his time with the Texans. However, he noted that it was time for a change and a new challenge in the second half of his career.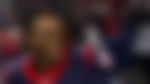 JJ Watt reuniting with DeAndre Hopkins
Speculations ran rampant about where Watt would sign. Some believed that he would like to return to his home state of Wisconsin, and sign with the Green Bay Packers.
However, others believed that he may sign with the Pittsburgh Steelers, because of his brother TJ Watt. But he did nothing of the sort.
People had speculated about the possibility of Watt joining the Cardinals. He still maintains a close relationship with Cardinals star DeAndre Hopkins.
ADVERTISEMENT
Article continues below this ad
Despite having parted ways after Watson's move away from the Texans, the two players always spoke highly of each other. And now they get the chance to play with each other once again.
Will JJ Watt bring success to the Arizona Cardinals? While he is no longer the Defensive Player of the Year candidate he used to be, Watt can still bring valuable experience and physicality to any defensive unit in the NFL.
The Cardinals signed Watt with the hopes that he can help fix some of their major defensive concerns ahead of the 2021 NFL season. But can he really do so?
ADVERTISEMENT
Article continues below this ad